Hey there! Have you been wanting to send texts from your Android phone, but don't know how to go about it? Well, if that's the case then you've come to the right place. In this article, I'm going to show you exactly how to send a text on Android phone so that you can start texting away in no time.
Whether you're new to smartphones or just need a refresher course, this article has got all the information you need. I'll walk you through the basics of setting up your device and configuring all of your settings for text messaging. Plus, I'll give you some great tips and tricks so that you can maximize your texting experience with ease.
So if you're ready to dive into the world of texting on your Android phone, let's get started! With a few simple steps and some helpful advice, sending texts will be like a piece of cake.
How to send a text on Android Phone
1. Setting Up Messaging On Android
Setting up messaging on an Android phone is easy and straightforward. To get started, all you need to do is go to your phone settings and enable the messaging app. After that, you can start texting right away. You'll be able to send messages, receive them, and even search through old conversations to find what you're looking for.
The best part of having a messaging app is being able to connect with friends and family quickly. Whether it's a quick check-in or a longer discussion, you'll always have access to your contacts when you need them. And with so many apps available, you can choose the one that best fits your needs. With that said, let's move onto understanding messaging apps better!
2. Understanding Messaging Apps
The world of messaging apps can seem overwhelming, like you're stuck in some kind of technological time warp. But don't worry! Understanding the basics of messaging on your Android phone is simpler than it looks.
To start, you'll need to decide which app you prefer for texting. You could use the pre-installed Message app that comes with most phones, or you can explore other popular choices such as WhatsApp, Viber, and Google Hangouts. Each of these apps has its own features and benefits, so think about what suits your needs best.
Once you've chosen a messaging app, familiarize yourself with how it works by exploring settings and different options available within the app. Doing this will help ensure that all your messages are secure and private and that you know exactly how to use the app when sending texts to friends or family.
Now that you understand the basics of messaging on Android phones, you're ready to start sending those texts – no more getting lost in a digital maze!
3. Sending Texts On Android
So, you've got your Android phone and you're ready to send texts. Great! There's a few steps you need to follow to get started:
Download a messaging app
Sign up for an account
Set up the app with your contacts
Start sending messages!
Sending messages on your Android phone is easy once you understand how it works. You'll need to download an app from the Google Play Store, then sign up for an account with your information like email address, name and password. Once that's done, the app will guide you through setting up your contacts so you can start texting right away. Sending messages on your Android phone only takes a few minutes and is surprisingly straightforward once everything is set up correctly – but if something isn't working properly, don't worry; there are plenty of customization options available to make sure you have a smooth texting experience.
Now that you know how to easily send texts on your Android phone, let's move onto customizing messaging options to get the most out of it!
4. Customize Messaging Options
Believe it or not, 97% of American adults own a cellphone and 81% of those people own a smartphone! With so many people using mobile devices, it's important to stay connected. Customizing messaging options on Android phones is an easy way to stay in touch with friends and family.
Android phones come with all sorts of settings that allow you to customize your messages and make them unique. You can personalize the font, color, background and even add emojis to express yourself. There are also apps available that let you send group texts, create quick replies for common responses or schedule messages to be sent later. With these options, you'll never have to worry about sending the same message twice!
By optimizing your messaging settings, you can make sure your conversations are always up-to-date and personalized. Now that we've discussed how to customize messages on an Android phone, let's look at some troubleshooting tips for when things don't go as planned.
5. Troubleshooting Texts On Android
If you're having trouble sending texts on your Android phone, it can be a frustrating experience. It feels like you're trying to make a call in a dead zone – nothing works, and all you can do is wait until the connection comes back. But don't despair! There are some troubleshooting steps that you can take to get your text messages working again.
First, check the coverage of your carrier. Make sure that you are getting good reception in your area and that there isn't any interference from nearby buildings or hills. Next, try restarting your phone. This will often fix any connectivity issues that may have arisen due to the device being overloaded with apps or data usage. Lastly, make sure that your messaging settings are correct; double-check that they haven't changed recently and are set up correctly for sending texts.
If none of these steps work, contact your carrier directly and ask them for help – they should be able to diagnose and fix any problems with their network quickly and easily. Don't give up! With a bit of effort, you'll be sending texts on your Android phone in no time at all.
Frequently Asked Questions on How to send a text on Android Phone
How Do I Block Contacts From Sending Me Texts On Android?
As if you weren't already busy enough, the last thing you need to deal with is unwanted texts from people you'd rather not hear from. But don't worry, blocking contacts from sending messages on your Android phone is easy as pie! Whether it's an ex-friend or a pesky telemarketer, we've got you covered.
Let's start by taking a look at how to block someone in your contacts list. First, open up your contacts and select the person you want to stop receiving messages from. Then, tap the three-dotted menu on their contact page and select 'block'. That's all there is to it – it's that simple! Just like that, they'll be blocked from sending you any more texts.
Want an even simpler way? If someone sends you a message that you don't want to receive anymore, just open up their message and tap the three-dotted menu in the top right corner. From there, select 'block' and voila! They won't be able to send any more messages your way. Now that we've put this quick fix into action, you can breathe a sigh of relief knowing that pesky texts are no longer clogging up your inbox.
How Do I Create A Group Text On Android?
Creating a group text on your Android phone is so simple it's almost like magic. With just a few taps, you can have all your friends in one conversation and send them messages in an instant. It's like a party right at your fingertips!
To get started, open up the Messages app on your Android phone and tap the '+' icon at the top of the screen. From here, you can select all your contacts who you want to include in the group chat. When everyone is selected, simply hit 'Send' and you're ready to go. It couldn't be easier! You'll be able to see when someone has read your message as well as when they're typing their reply. So don't worry – you'll know when everyone is up to date with the conversation.
Group texting is an awesome way to stay connected with friends and family. Whether it's catching up with old pals or planning a night out, it's never been easier to stay connected with everyone in one place!
What Is The Best Messaging App For Android?
Searching for the right messaging app for your Android device can feel like a daunting task. With so many to choose from, it can be hard to narrow down the options and find the one that suits your needs best.
I recently found myself in this situation and after doing some research, I discovered that WhatsApp offers an unbeatable combination of features and usability. It's free, easy to use, and works across all platforms. Plus, it's packed with useful features like group chats, media sharing, voice messages, video calls, and more. And with its end-to-end encryption technology, you know your conversations are secure.
WhatsApp is the perfect choice for anyone looking for a reliable messaging app that's both user-friendly and secure. Its intuitive design makes it effortless to stay in touch with friends and family no matter where you are in the world. So whether you're looking for a way to stay connected on the go or just want an app that won't let you down when you need it most – WhatsApp has got you covered!
How Do I Delete A Text Message On Android?
Have you ever sent a text you regret? If so, how do you get rid of it? Deleting a text message on android can be done quickly and easily. Let's explore the steps:
Open your messaging app
Tap and hold the conversation or message that includes the message you want to delete
Tap the trash can icon at the top of your screen
Select "Delete" to confirm that you want to delete the message
Repeat these steps for any additional messages you want to delete
It's important to note that deleting a message from your device does not guarantee that it won't remain in someone else's inbox. Depending on their phone type and settings, it might still be accessible. So, keep that in mind before pressing send!
How Do I Add Custom Emoji To My Android Texts?
Adding custom emojis to our texts can be a fun way to express ourselves and make conversations more enjoyable. Imagine how awesome it would be to send your best friend an emoji that's perfect for the moment! But how do you do that on an Android phone?
Well, luckily, it's pretty easy with the right app. All you need is a third-party messaging app like Textra or Fleksy and any collection of custom emojis from the Google Play Store. From there, you can download the collection and sync it up with your app. Now you'll have access to all sorts of extra emojis when messaging friends – it's as simple as that!
So if you're looking for a way to make texting more fun and expressive, why not give custom emojis a try? With just a few clicks, you can have access to unique images that will help add personality and emotion to your messages. Plus, it's totally free – what could be better?
Conclusion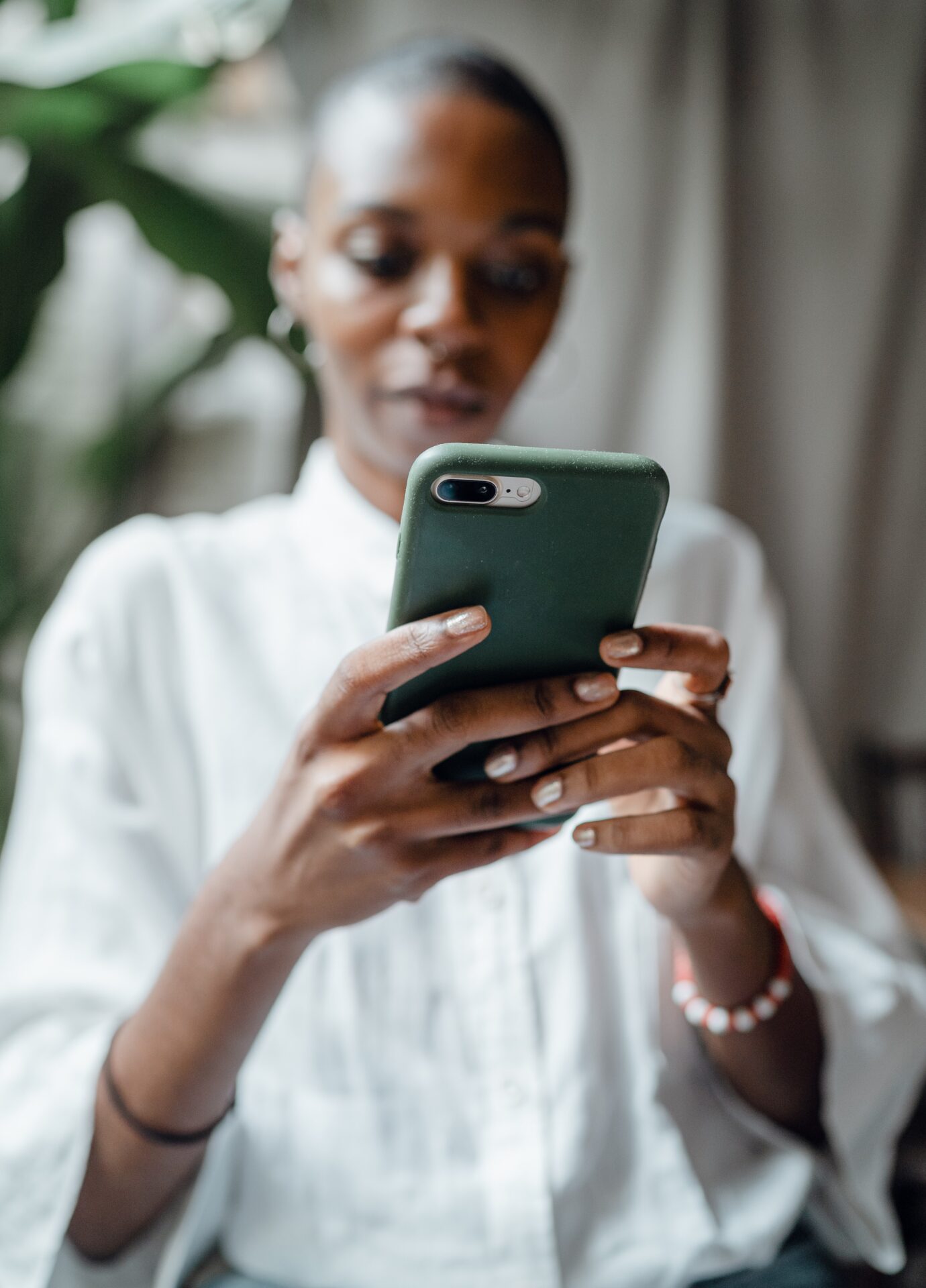 It's no secret that Android phones are the most popular mobile devices on the market. In fact, according to Statista, Android accounted for around 87 percent of all smartphones shipped worldwide in 2020. With so many people relying on their Android device for communication, it's essential to know how to send texts easily and effectively.
Fortunately, this article provided helpful instructions on how to do just that. Whether you want to block contacts from sending you texts, create a group text with your friends or family, or add some custom emoji to your messages, there are plenty of ways to make texting easier on your Android phone. Plus, with the right messaging app installed you can quickly delete messages and keep your conversations organized.
Overall, texting is an incredibly convenient way to stay in touch with people near and far. So if you're an Android user looking for ways to make texting easier and more efficient – this article has got you covered!