Enhancing your Minecraft gameplay with customized skins can significantly elevate your gaming experience. This definitive 2023 guide offers an in-depth exploration of how to download and install Minecraft skins on various platforms, including Android, iOS, Windows 10 & 11, and iPad OS.
Moreover, it emphasizes essential safety guidelines, the purchasing of skins and capes, and compatibility across editions, providing you with the expertise to personalize your Minecraft world seamlessly and safely.
What Do You Need to Download and Install Skins in Minecraft?
What essential tools and resources are required to successfully download and install skins in Minecraft? The process of how to download skins in Minecraft and how to install skins for Minecraft is relatively straightforward, but does require some specific resources.
Firstly, you will need access to the internet and a device that can run Minecraft, such as a PC, Mac, or mobile device. You will also need a registered Minecraft account. The next crucial resource is a reliable source for Minecraft skins. Websites like The Skindex or MinecraftSkins.com are popular choices, offering a wide array of skins for download.
To download skins, simply navigate to one of these websites, browse or search for a skin you like, and click on the download button. The skin will download as a .png file, which you can save to your device. This covers the basic process of how to download skins in Minecraft.
When it comes to how to install skins for Minecraft, the process can vary slightly depending on whether you are playing on PC or mobile. For PC users, you will need to log in to your Minecraft account through the game's official website.
From there, navigate to the profile page and find the option to upload a custom skin. You can then select the .png file you downloaded earlier to add the skin to your Minecraft character.
For mobile users, the process is similar but is done through the Minecraft Pocket Edition app. Regardless of the platform, the process is relatively simple, allowing players to customize their gaming experience with unique skins.
How to Find Skins in Minecraft
n the realm of Minecraft customization, discovering appealing and unique skins is an essential step to accentuate your gaming experience. Skins allow players to personalize their characters, fostering a sense of individuality and creativity within the game's expansive universe.
To get skins in Minecraft, there are various platforms you can explore. The Minecraft Skindex, for instance, is a vast repository of user-generated skins, which you can download for free. From popular culture references to unique, player-created designs, the Skindex offers an extensive selection of skins to choose from.
Another way of learning how to find skins in Minecraft is by visiting the official Minecraft website. Here, you can browse through a myriad of skins developed by the game's creators and community.
To download skins on Minecraft from these sources, simply click on the skin that grabs your attention and select the 'download' option. The skin, typically in a PNG format, will be saved to your device.
Once you have downloaded your chosen skin, the next step is to install it. The game has a straightforward process for how to install skins in Minecraft.
Navigate to the 'Profile' or 'Skins' tab in the Minecraft launcher, select 'Browse', and find the downloaded skin file. Once you upload the file and click 'Save', your skin will be applied to your character, giving you a fresh, personalized look in the game.
Through these methods, you can continually renew your Minecraft experience, showcasing your personality and style in the game's pixelated world.
Finding the Right Skin for You
As you delve deeper into the world of Minecraft customization, finding the right skin that truly reflects your personality and style becomes an integral part of the gameplay experience.
This process, which can be both exciting and daunting, involves understanding how Minecraft skins work, and learning how to get skins for Minecraft that best suit your gaming persona.
Firstly, it's important to familiarize yourself with the variety of skins available. These range from popular culture characters to abstract designs, allowing you to make a statement in the virtual world.
Start by browsing the recommended Minecraft skins online. You could also use the search option to find specific themes or characters you are interested in.
Next, consider the functionality of the skin. Some Minecraft skins come with added elements like capes or hats, which can enhance your gaming experience. However, always ensure these additions comply with the rules of the server you are playing on.
In your quest for finding the right skin for you, remember to choose a skin that aligns with your gaming style. For instance, if you enjoy building, opt for a skin that resembles a construction worker or architect.
Finally, once you've identified your ideal skin, follow the steps on how to get skins on Minecraft. This involves downloading the skin file and uploading it to your Minecraft account.
What are the Best Sites to Download Skins?
While there are numerous online platforms offering Minecraft skins, a few reputable sites stand out for their quality and variety. These sites not only provide a wide range of creative options for players but also offer simple instructions on how to download skins to Minecraft, making the process accessible even for beginners.
One such site is Skindex, which boasts a vast collection of skins. Users can explore different categories such as movies, games, people, and fantasy to find their preferred design. Once chosen, learning how to download Minecraft skins from Skindex is straightforward. Simply click on the skin, select the 'Download' button, and the skin file will be saved to your device.
Next is MinecraftSkins.com, another popular destination for Minecraft enthusiasts. This site provides a sea of options, from superheroes to popular game characters. The process of how to download skin in Minecraft from this site is similar to Skindex, providing an effortless experience to the users.
Lastly, Planet Minecraft offers not just skins, but also maps, mods, and texture packs. This site is a treasure trove for players looking to customize their gameplay. Here, instructions on how to get Minecraft skins are clearly laid out, ensuring a smooth download process.
When selecting a site, always choose one that values user safety and ensures the skins are free from inappropriate content. This way, you can freely express your creativity while enjoying a safe and engaging Minecraft experience.
What You Need to Know Before Downloading and Installing Skins
Before you embark on downloading and installing skins in Minecraft, it's crucial to equip yourself with certain knowledge to ensure a smooth and safe process. Grasping the concept of 'minecraft how to download a skin' and 'how to get skins in minecraft pc' is paramount.
Primarily, it's important to understand that skins are digital graphic files used to change the appearance of your Minecraft character. Skins are widely available on multiple websites, but not all are safe. Therefore, always download skins from reputable sources to avoid malware or inappropriate content.
Secondly, Minecraft skins come in two versions: Classic and Slim. Classic skins are 64×32 pixels and suitable for older versions of Minecraft. On the other hand, Slim skins are 64×64 pixels, designed for newer versions. Ensure to download the correct type of skin that matches your Minecraft version.
In addition, installing skins differs across various platforms such as PC, Android, iOS, or console. Therefore, understanding the specific process for your device is essential. For instance, 'how to get skins in Minecraft PC' involves editing your profile on the Minecraft website, an approach that differs from the mobile version.
Lastly, the safety of your account is crucial. Inappropriate skins, including those promoting hate speech, nudity, or violence, can lead to bans. Therefore, always review the server rules regarding skins.
How to Install Skins in Minecraft
In light of understanding the basics of Minecraft skins, we now delve into the specific steps involved in installing these skins to customize your character's appearance in the game. The installation process varies based on the device used, whether it's Android, iOS, iPadOS, or Windows 10 & 11.
For Android users, begin by downloading the skin file in PNG format to your device. Launch Minecraft and navigate to the Dressing Room. Under the Classic Skins tab, open the Owned tab and click the gray doll under the Import sign. Opt for the new skin from the gallery or file manager and import it.
iOS users should save the skin file in PNG format on their device. After launching Minecraft and opening the Dressing Room, navigate to the Classic Skins tab. Click on the gray doll under the Import sign in the Owned tab and select the skin from the gallery or file manager to import it.
iPadOS users follow a similar process to iOS users, with the skin file downloaded in PNG format to their iPad. The skin is then imported into the game from the gallery or file manager via the Dressing Room.
Windows 10 & 11 users save the skin file in PNG format on their computer. After launching Minecraft and opening the Dressing Room, they navigate to the Classic Skins tab. The gray doll under the Import sign in the Owned tab is clicked to import the selected skin from the file manager to the Minecraft game.
How to Uninstall Skins in Minecraft
After successfully installing and using skins in Minecraft, there may come a time when you wish to uninstall or change these skins for a fresh gaming experience. The process is simple and straightforward, allowing you to easily switch between skins or revert to the default one.
In Minecraft Java Edition, you need to visit the official Minecraft website and log into your profile. In the skin section, you'll find the option to reset your skin to the default.
Clicking on this will immediately revert your in-game character to the original skin. For the Bedrock Edition, you can change your skin by navigating to the profile settings within the game and selecting the default skin option.
On the other hand, if you are using a skin from a file, simply deleting the file from your device will not uninstall the skin in the game. The skin is stored on Minecraft servers and would still be applied to your character even if the original file is deleted. You need to manually revert to the default skin or choose a new one.
To uninstall a skin pack purchased from the Minecraft store, navigate to the settings menu, select the global resources tab, find the skin pack that you wish to uninstall, and click on the trash can icon. This will delete the skin pack from your game.
Conclusion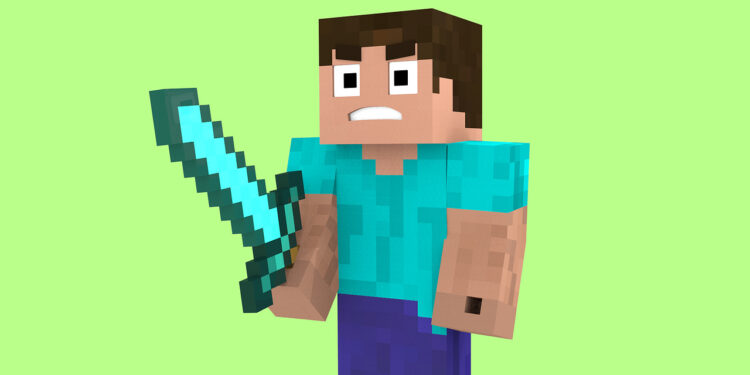 We hope you now know how to download and install skins in Minecraft! There are many sites to download skins for this game, but most of them require you to download the files to your computer first before transferring them to Minecraft.
However, this is not always an easy process. If you want to avoid the hassle, we recommend using an online skin creator where you can create custom skins right in your browser. This way, you don't have to download anything and can use the skins straight away on your Minecraft account!
Frequently Asked Questions
What Are the Rules and Guidelines for Creating Your Own Minecraft Skin?
Creating your own Minecraft skin requires adherence to guidelines: Skins must be in PNG format with 64×64 or 128×128 pixels resolution. Inappropriate content related to terrorism, racism, or sexual appeal is disallowed.
How Can I Ensure the Skin I Downloaded Is Safe and Doesn't Contain Any Malware?
To ensure the safety of downloaded Minecraft skins, only use trusted sources like the official Minecraft website or Skindex. Always scan the downloaded file with reliable antivirus software to check for potential malware.
Are There Any Restrictions on the Type of Skins I Can Use in Multiplayer Mode?
In multiplayer mode, Minecraft allows a wide variety of skins. However, inappropriate skins, including those promoting hate speech, violence or explicit content, may lead to bans depending on server policies and guidelines.
Can I Use the Same Minecraft Skin on Different Gaming Platforms, Like PC and Playstation?
Yes, Minecraft skins can be used across different platforms including PC and PlayStation. Ensure the skin is saved in a PNG format and follow the specific installation process for each platform.
What Should I Do if My Installed Skin Isn't Showing up in Minecraft?
If your installed skin isn't showing up in Minecraft, ensure the skin file is in PNG format and properly uploaded. Also, verify if the game is updated, and the skin is compatible with your game edition.