In the modern business world, it is often necessary for teams to work remotely with one another. This can be a challenge when it comes to staying organized and productive without in-person contact. Fortunately, there are tools available that make managing remote teams much easier. For those looking to gain control over their team's workflow from afar, this article will provide you with some of the best tips and tricks for efficiently managing your own remote team.
As technology continues to evolve at an ever-increasing rate, so does our ability to communicate effectively across vast distances. From emails and Zoom calls to project management software and virtual whiteboards – there are plenty of resources available which enable us to manage our remote teams as if they were all in the same physical office space. These tools have revolutionized how we do business, allowing us to stay on top of tasks while keeping communication flowing between everyone involved.
For today's businesses who rely heavily on remote workers and need efficient ways of managing them – this article will explore some of the most useful tools available and show you how they can help you keep your team running smoothly no matter where they are located. If you're ready to take control of your remote working environment, then read on!
What Is Remote Project Management?
Remote project management is a way to manage teams who are working from different locations. It's becoming increasingly popular as the workforce shifts away from traditional offices and towards remote work environments. As a remote project manager, it's important you have access to the right tools and communication channels in order to connect with your team members and keep track of progress.
Project management tools such as Trello or Jira allow for easy collaboration between team members regardless of their location. When used together with virtual meetings through video conferencing software such as Zoom, these tools create an efficient environment where tasks can be managed remotely without compromising on quality. Additionally, communication channels like Slack provide quick updates on projects so that everyone involved has real-time insight into the progress being made.
By utilizing these resources, remote project managers can ensure that their teams remain engaged and motivated while also staying organized throughout the duration of the project. With this ability to easily coordinate activities across multiple time zones and locations, there's tremendous potential for increased productivity when managing remote teams efficiently.
Benefits Of Remote Project Management
Remote project management is a powerful way to manage teams in today's world. By leveraging specialized software, communication tools and task management systems, businesses can gain an advantage over traditional methods of collaboration. Here are some of the benefits that come with remote project management:
Increased efficiency – Remote project management software allows companies to work on projects quickly by streamlining tasks and communications across different departments or locations. Collaboration tools such as file sharing and video meetings make it possible for teams to stay connected from anywhere in the world.
Improved productivity – With remote project management, employees have access to all their resources at any time; this helps them focus more on the job at hand without worrying about travel times or having to be in a specific location. Task management systems help keep track of progress easily so everyone knows what needs to done next.
Boosted morale – Working remotely gives employees more flexibility when it comes to managing their own schedules and workloads; this leads to higher levels of engagement which ultimately translates into better performance and satisfaction.
Cost savings – Using remote project management eliminates costs associated with physical offices and other overhead expenses. Communication tools like email, chat and video conferencing reduce long-distance calling fees while still keeping people connected.
Greater visibility – The ability to share files online makes it easier for team members to view changes made by others instantly no matter where they are located. This increased visibility also helps managers monitor progress closely allowing them take control over how each step progresses towards completion.
Task Management
Ah, task management! A true God-send for all of us who love to micromanage our projects. It's the perfect way to make sure that everyone is following your rules and completing tasks before deadlines—without having to nag them every minute. Today we'll be discussing how you can use various tools to manage your remote teams efficiently while staying within budget.
First off, time tracking software allows you to check in on project goals and task lists without having to take a step into the office. This ensures that your team members are working hard and meeting their targets — even if they're hundreds or thousands of miles away from you. Direct messaging options let you communicate with individual employees quickly and easily, so no one ever has an excuse for being late again. Plus, depending on the size of your team, one-on-one meetings may help keep everyone focused on their objectives and motivated throughout the duration of the project.
So don't worry about managing those pesky remote employees any longer; there are cost-effective solutions available today which will streamline the process for you.
Cost-Effective Solutions
In the era of digital nomadism, cost-effective solutions are essential to managing remote employees efficiently. As the workforce continues to shift towards more hybrid teams and distributed workforces, organizations must leverage technology to ensure that all team members remain engaged and productive.
Project planning tools can be used to assign tasks and track progress across multiple projects while also providing visibility into employee workloads. Project management methodologies such as Agile or Kanban can be implemented with project management software so that team members have an understanding of their specific roles and responsibilities in any given task. Time tracking solutions allow managers to monitor how long employees spend on various assignments, ensuring that resources are allocated most effectively for maximum productivity.
When it comes down to it, having a strong foundation of affordable yet reliable technologies is key for successfully managing remote workers. From project planning tools to time tracking solutions, there are many options available when it comes to finding the right blend of tech-savvy methods for optimizing your workflow – regardless if you're dealing with traditional office culture or managing virtual teams from afar. With this kind of setup in place, companies can then move forward with creating better work-life balance experiences for their staff.
Work-Life Balance
The idea of a work-life balance is like two sides of the same coin, one side representing work and the other life. Imagine how far you can go if these two were perfectly balanced! With flexible working hours that allow for natural energy cycles and remote collaboration tools to facilitate informal chats, employers are investing in employee satisfaction as well as productivity.
From encouraging employees to take regular breaks from their desk to providing them with the right resources needed for effective team communication, companies must ensure they never miss out on the bigger picture – fostering a healthy environment which focuses on both quality outcomes and personal well being. This will lead to improved morale within teams, better engagement with tasks, and ultimately higher performance results – all while maintaining a strong sense of life balance.
Reporting And Feedback
Reporting and feedback are essential components of successfully managing remote teams, yet they can be challenging. With the right tools in place, reporting and feedback become easier for both managers and employees. Here are three ways to ensure effective performance management with remote project management tools:
First, a time tracking solution allows you to track employee hours worked on projects without requiring manual data entry. This makes it easy to monitor progress and provide timely feedback when necessary. It also helps product managers stay up-to-date on the status of each team member's tasks.
Second, regular meetings between managers and employees allow them to discuss any issues or challenges that arise in real-time. Video conferencing is a great way to establish person communication while working remotely, as this fosters more trust among team members and encourages better collaboration.
Thirdly, employee engagement should not be overlooked when managing remote teams. Utilize an online platform where all stakeholders can connect easily from any location; this will help create a sense of community amongst your team even if you're miles apart!
These simple strategies utilizing various remote project management tools can go a long way towards creating an efficient workflow which enables productive conversations about performance across multiple sites – leading to increased job satisfaction for everyone involved!
Challenges Of Remote Project Management
Navigating remote project management can feel like a treacherous voyage – a journey of unknowns that require careful planning, adept navigation and strong leadership. Companies must be prepared to face the challenges surrounding remote project teams in order to effectively execute their projects. Here are some of the key challenges facing project managers when managing remote projects:
Company culture
Establishing an effective company culture is essential for any team regardless of its location, but it's especially difficult to maintain with a fully distributed workforce. It requires more effort from every individual on the team no matter where they are located; as well as greater dedication from the project manager who needs to pay extra attention to keep all stakeholders engaged and motivated.
Communication
Effective communication between members of a remote team is paramount for successful execution. Without clear channels for communication and collaboration, information can get lost easily leading to delays or mistakes. Project managers need to ensure everyone understands the goals, objectives and expectations clearly in order for them to work together efficiently.
Time zones
Working across multiple time zones presents both advantages and disadvantages when it comes to productivity. The challenge lies in finding ways to make sure that your entire team feels involved and connected while keeping within realistic timelines given the different working hours around the world.
Setting up processes & systems
As teams become larger, project managers should set up organizational structures with appropriate protocols which will help streamline tasks such as task assignment and reporting progress. This includes setting up tools that facilitate efficient communications amongst teammates at different locations while also implementing measures that promote accountability among each member of the remote project team.
Project managers have an important role in ensuring successful execution of remote projects by proactively addressing these common challenges associated with managing remote teams – this ultimately leads to improved performance outcomes for companies overall. With strategic solutions tailored towards overcoming these issues, businesses can foster better alignment between their virtual employees, thus catalyzing more productive collaborations moving forward…
Collaboration
Collaboration is an essential element of successful remote project management, and it can be challenging for virtual teams to remain connected when there are no central locations or dedicated office spaces. Remote managers must find creative ways to ensure their employees stay productive and efficient while working from afar. Fortunately, there are a variety of digital tools that provide the necessary support for remote companies to maximize collaboration amongst flex teams.
With the right platform in place, communication between team members becomes simple – even individuals on different continents. From real-time messaging to video conferencing capabilities, these solutions make it easier than ever before for colleagues to connect regardless of geographical distance. Additionally, most applications also offer file sharing functions so that everyone stays up to date with progress throughout the duration of any given project.
By investing in the right technology and knowing how best to implement them into existing workflows, remote managers can foster effective collaboration among distributed teams without compromising efficiency or productivity levels.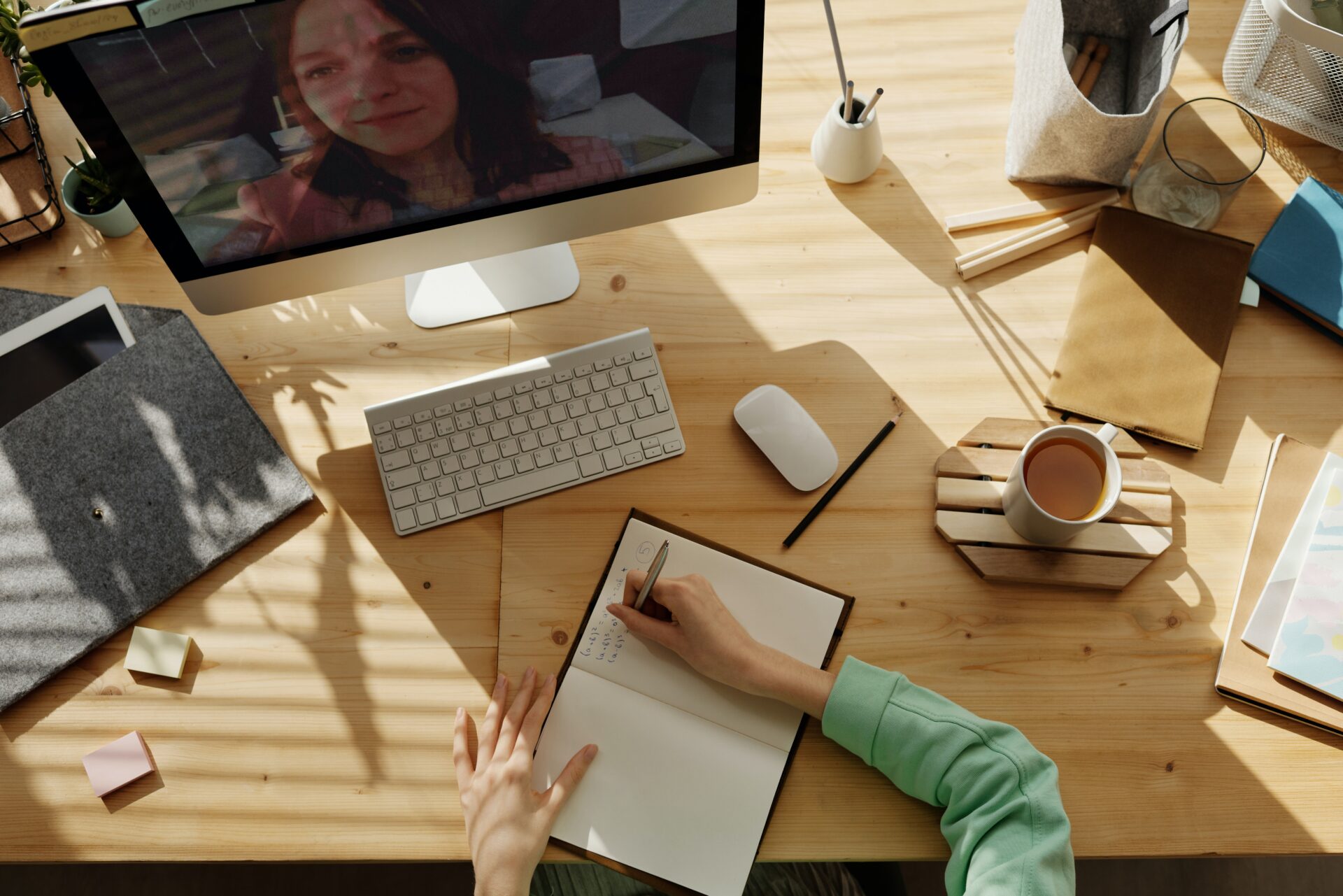 Productivity
Productivity is the key to success when it comes to managing remote teams. It's essential that they have tools and strategies in place so they can stay productive no matter where their team members are located or what time zone differences may be present. With the right framework, project deadlines won't be missed, meetings will stay on schedule, and communication won't suffer from a lack of face-to-face contact.
Time tracking software, scheduling apps, and other digital solutions make up an invaluable toolkit for those working with remote teams. These tools help ensure everyone is staying on task by cutting down commute times and providing meaningful insights into how work is progressing across different locations. Furthermore, these solutions allow managers to set better goals and provide clear feedback – something which often falls through the cracks when working with people remotely.
The benefits of investing in productivity tools don't stop there. Managers also gain more control over their projects as well as increased visibility into each individual member's progress. By taking advantage of such solutions, companies can create an environment that's conducive to their long-term success while simultaneously building trust between team members regardless of location or distance. Now let's look at how we can use this newfound level of efficiency to foster team-building within our remote workforce…
Team-Building
Building a successful remote team requires an understanding of the common challenges and what matters to employees. It takes more than just providing them with access to project teams or setting up office space; it's about creating an environment where everyone can thrive in their own co-located spaces, regardless of location.
Here are 3 core elements for effective team building:
Remote management – Connecting people from different locations is essential for successfully managing project teams remotely. Utilizing tools such as video conferencing or messaging platforms enable clear communication between colleagues.
Employee satisfaction – Promoting employee engagement through regular check-ins and fostering positive relationships will increase productivity among your distributed workforce.
Office space setup – Creating an appropriate workspace that meets each individual's needs will help keep them motivated and inspired while working remotely. Even small touches like furnishing offices with ergonomic chairs can make a big difference in terms of how comfortable they feel when completing tasks.
By ensuring these key components are met, you'll be able to build strong remote teams who work together seamlessly and efficiently, leading to higher levels of employee satisfaction across the board.
Assembling A Remote Project Team
Assembling a remote project team is key to successfully executing any given project. A project manager needs the right tools and resources at their disposal, including job postings for remote project managers that are familiar with the company's mission statement, scope of work and timeline.
The right project management solution can help organize projects views in one place, so everyone on the team has access to all materials needed. It also ensures tasks are completed on time by tracking progress and alerting team members when deadlines approach or action items need to be addressed. This helps keep projects organized from start to finish, giving teams more control over completing projects efficiently even when working remotely.
When putting together a remote project team, it's important to find people who may not only have experience as a remote worker but also understand how to coordinate tasks within different areas—from marketing departments to virtual customer service teams—to ensure timelines are met and goals achieved. With the right blend of expertise and organization enabled by modern technology, companies can take advantage of newfound efficiencies while managing remote teams effectively.
Types Of Remote Project Teams
Assembling a remote project team is like putting together the pieces of a jigsaw puzzle. With geographic locations and different time zones, it can be challenging to keep everyone on track with the desired project timelines, specifications, and budget. But by understanding the types of remote project teams available, you can ensure that your project planning efforts are worthwhile.
Project teams can come in many sizes and shapes; for example, there may be one or two people working remotely from their own country or city, or an entire group located in various places around the globe. Oftentimes, members of these teams have very different cultures and perspectives due to their differences in geography. It's important to consider this when managing any type of project as it will help keep everything on track. Additionally, some projects require specific skill sets which could include knowledge experts who need to work together at varying times depending on their geographic location. By taking into account all aspects related to project management such as timeline expectations, specifications, budgeting and more – you'll make sure that your remote team works effectively no matter where they're based.
Organizing remote teams requires careful consideration but having the right tools for communication ensures successful collaboration between colleagues regardless of location.
Best Remote Project Management Tools
Remote project management can be thought of as a jigsaw puzzle. When all the pieces are in place, you have an efficient and successful team that is able to complete projects effectively, regardless of geographic location. But when one piece is missing or out of place, it's like trying to put together a scrambled egg – seemingly impossible! Fortunately, there are some great tools available that can help managers overcome this real challenge and create teams that work well together without having to rely solely on hour-long meetings. Here's a look at 3 types of remote project management tools:
Project Progress Trackers – These allow managers to quickly see which tasks have been completed and by whom. This enables them to better understand how far along their project has progressed.
Requirements Management Software– Tools such as Trello enable users to store requirements for each task within a project so they know exactly what needs to be done next.
Collaboration Platforms– Slack makes it easy for remote teams to stay connected even if members are located across different countries. It also allows managers to send messages directly to individual users or entire groups with ease.
By leveraging these powerful tools, managers can ensure their remote projects move forward smoothly towards successful completion.
Remote Project Management Best Practices
Remote project management is a balancing act. It requires an understanding of how to keep teams productive, connected and motivated while in different locations. In order to succeed, certain best practices must be followed: reducing unnecessary meetings, utilizing real-life tools like Kissflow Project and Chat platforms, and having some degree of knowledge in project management.
Organizing remote projects calls for taking the product increment approach. This means breaking down large tasks into smaller chunks that can be completed over a given period of time. Tracking progress becomes easier when working with this method as it allows managers to observe individual team members' workflows rather than just looking at the end result.
Clear expectations should also be established from the start; who does what? How much effort will each person put forth? What kind of communication channels are available? Answering these questions upfront helps build trust among virtual teams so they feel comfortable providing updates on their work without being micromanaged. Establishing such protocols enables more effective collaboration between team members which results in better outcomes overall.
What Makes A Good Remote Project Manager And How To Become One
Becoming a successful remote project manager requires more than just technical skills. It's important to understand the roles of a project manager, how to ensure employee retention and satisfaction, as well as physical processes for process documentation and customer experience.
Here are 4 things that make up a good remote project manager:
Project management roles – A good remote project manager should be able to set clear expectations for each role in their team, ensuring everyone is on the same page about what is expected from them at all times.
Employee retention – Remote project managers should also focus on building strong relationships with their employees through techniques such as regular communication, recognition of achievements, and providing support when needed. This helps to build loyalty and trust between both parties.
Employee satisfaction – In addition to keeping employees engaged and motivated by setting challenging goals, rewards programs can help keep morale high. Also recognizing when an employee needs extra assistance or resources will show that you care about their development which can go a long way towards fostering job satisfaction among your team members.
Physical processes & process documentation – As much as possible document everything related to the project so it's easy to refer back if there are any questions later down the line. Providing detailed instructions for each task ensures everyone knows exactly what they need to do and reduces confusion during implementation of new processes or ideas. Additionally, having checklists for tasks helps maintain quality control over projects while helping streamline operations across teams.
By investing time in understanding these areas before diving into managing remotely , one can develop effective strategies that result in positive outcomes for all stakeholders involved in the process.
FAQ
1. What Is The Best Way To Ensure Secure Communication Between Remote Team Members?
The age of digital nomads is upon us! With technology allowing people to work from anywhere in the world, managing remote teams efficiently can be a challenge. But with the right tools and strategies, effective communication between team members doesn't have to feel like an uphill battle. So what's the best way to ensure secure communication between remote team members?
Well, first things first: You need a platform where everyone can collaborate safely and securely. A good cloud-based collaboration tool should offer encrypted messaging as well as audio/video calling options. This allows remote workers to stay connected without having to worry about their data being leaked or intercepted. Additionally, project management software can help you keep track of tasks assigned to each team member and monitor progress more easily.
With these solutions in place, it's vital that your organization sets up clear guidelines for online communications. Establishing rules of conduct for email correspondence and chat conversations will ensure that all interactions are professional and respectful at all times – this also helps prevent cyberbullying in remote teams. Lastly, make sure that any sensitive information shared within the group stays confidential by using encryption technologies whenever possible.
2. How Can I Measure Productivity Of My Remote Team?
The modern workplace is a far cry from the traditional office space, with virtual teams becoming more common daily. This means that managers have to find ways to measure productivity of their remote staff without relying on face-to-face feedback and observation. So how can you ensure your team's success in this new environment?
Imagery of an invisible web connecting people around the world springs to mind as we consider measuring productivity in remote settings – it takes trust and communication for any collaboration to be successful. An effective manager will establish secure digital channels through which employees can communicate with each other easily, such as video conferencing or online chats. Keeping track of project progress and deadlines via these systems will help keep everyone aware of where they stand at all times, reducing the need for micromanagement while staying mindful of output quality.
Having clear goals and expectations set out ahead of time is also key when tracking productivity among a distributed team; setting up regular check-ins between yourself and individual members helps reinforce objectives and provides an opportunity for course correction if needed. Leveraging technology like automated workflows further enables efficient management by ensuring tasks are completed within allocated timelines, allowing managers to quickly identify areas needing improvement so they can better motivate their teams towards desired outcomes.
3. Are There Any Tips For Managing A Large Remote Team?
Managing a large remote team can be daunting, but there are some tips and tricks to help make the task easier. Take for example Google's online collaboration platform. They manage over 20,000 employees across more than 50 countries with this system! By leveraging technology-driven tools like chat programs, video conferencing, and project management software, they've been able to streamline communication and keep everyone on the same page no matter where they're located.
Another key aspect of managing a large remote team is setting clear expectations from day one. This includes having an organized onboarding process so new hires understand their role and responsibilities within the company. It also means providing regular feedback loops so your team knows exactly how well (or not) they're performing against agreed upon goals. Finally, fostering an open line of communication between all members of your organization will ensure that any issues or concerns are addressed quickly and efficiently.
Creating a positive culture among virtual workers is essential if you want them to stay engaged in their work and committed to achieving success as part of your business. Encouragement goes a long way here – making sure everyone feels appreciated for their efforts and has access to professional development opportunities will increase morale while helping maintain productivity levels even when working remotely.
4. What Are The Best Practices For Onboarding Remote Team Members?
Onboarding remote team members can be a tricky endeavor, but it is essential to ensure that everyone starts off on the right track. Here are some best practices for effective onboarding:
First and foremost, allow plenty of time for the new member to get familiar with your company's culture and processes. Provide an orientation guide or video that introduces them to their roles and responsibilities as well as any policies they need to know about. Additionally, have one-on-one meetings so you can answer questions and help them feel comfortable in their new role.
To make sure everyone stays connected while working remotely, here are three steps you should take: 1) Establish regular check-ins between managers and team members; 2) Use collaboration tools such as Slack or Zoom so people can easily stay up-to-date; 3) Utilize virtual whiteboard sessions which enable all participants to brainstorm ideas together regardless of location.
By taking these steps, you will be able to quickly build trust between team members and create an atmosphere where everyone feels supported. This will ultimately lead to increased productivity and collaboration within your remote teams.
5. How Do I Create A Culture Of Trust With Remote Teams?
Creating a culture of trust with remote teams can be challenging. It's hard enough to build relationships when working in the same office – but it takes even more effort and creative thinking when you're managing people who aren't physically present. Fortunately, there are ways to make sure your team feels connected on an emotional level.
First, use communication tools that go beyond simple text messages or emails. Video conferencing software like Zoom or Skype allows for face-to-face interactions so everyone can see each other's facial expressions and body language. You should also take advantage of screen sharing technology so team members can collaborate on projects online as if they were sitting at the same desk. Additionally, allocate time during meetings for small talk; this will help create a stronger bond between colleagues and foster feelings of trust within the group.
By using these strategies, you'll have laid the foundation for successful remote team collaboration and created a positive workplace environment where everyone is comfortable communicating openly with one another!
Conclusion
Remote teams can be a great asset to any organization, provided that the right tools and strategies are used. With effective communication, trust-building measures, productivity tracking systems, and on-boarding processes in place, remote workers can become an integral part of your team.
The key is finding the right balance between providing enough autonomy for your remote team members while also ensuring they have access to the resources needed to do their job successfully. It's important to recognize that each person on your remote team has different needs when it comes to technology and collaboration platforms—and these should be taken into consideration when setting up efficient workflows.
Coincidentally, with the proper guidance and support from leadership, remote teams can actually lead to better outcomes than traditional office settings—not just in terms of cost savings but also in terms of overall satisfaction among employees. By implementing smart practices for managing virtual teams, organizations can get ahead of their competition by leveraging the power of remote work forces.