Home safety should be a top priority for everyone, and having the best smoke and carbon monoxide detectors can make all the difference in protecting your family from potential dangers. Don't settle for mediocre devices that may not provide timely and accurate warnings when you need them most. Instead, invest in the top 3 best smart smoke and carbon monoxide detectors available on the market today.
These advanced devices offer a range of state-of-the-art features, from advanced sensors to mobile alerts and voice activation, ensuring that you and your loved ones are always well-protected. Don't take any chances when it comes to your family's safety – choose only the best, and enjoy the peace of mind that comes with knowing you're well-prepared for any emergency.
A smoke and carbon monoxide (CO) detector is a critical piece of equipment in any home or commercial building. These devices provide early warnings of smoke or CO buildup, helping you evacuate the building in time and potentially saving lives. With the advent of smart technology, smoke and CO detectors have become even more advanced, offering remote monitoring and alerts, integration with home automation systems, and more. In this article, we will discuss the top three smart smoke and CO detectors currently available on the market.
Types of Smoke Detectors
There are two main types of smoke detectors: ionization and photoelectric.
Ionization Smoke Detectors
Ionization smoke detectors use a small amount of radioactive material to ionize air in the sensing chamber. When smoke enters the chamber, it disrupts the flow of ions, triggering the alarm. These detectors are best at detecting fast, flaming fires.
Photoelectric Smoke Detectors
Photoelectric smoke detectors use a light-sensitive sensor to detect smoke. When smoke enters the chamber, it scatters the light, triggering the alarm. These detectors are best at detecting slow, smoldering fires.
Types of Carbon Monoxide Detectors
There are two main types of carbon monoxide detectors: battery-operated and hard-wired.
Battery-Operated Carbon Monoxide Detectors
Battery-operated carbon monoxide detectors are easy to install and do not require electrical wiring. They run on batteries, which need to be replaced periodically, and emit an alarm when carbon monoxide levels are detected.
Hard-Wired Carbon Monoxide Detectors
Hard-wired carbon monoxide detectors are wired into your home's electrical system and require professional installation. They do not rely on batteries and are typically connected to your home's other safety devices, such as a smoke detector or security system.
Features to Consider When Choosing a Smoke or Carbon Monoxide Detector
When choosing a smoke or carbon monoxide detector, it is important to consider the following features:
Interconnectivity: Some smoke and carbon monoxide detectors can be interconnected, allowing all detectors in your home to sound an alarm when one detects smoke or carbon monoxide.
Voice Alerts: Some detectors have a voice feature that announces the type of danger (smoke or carbon monoxide) and its location.
Battery Backup: If your home loses power, a detector with a battery backup will still function and alert you to danger.
Silence Feature: Some detectors have a silence feature that allows you to temporarily turn off the alarm if it was triggered by cooking smoke or another non-emergency situation.
Top 3 Best Smart Smoke and Carbon Monoxide Detectors That Will Keep You Safe and Sound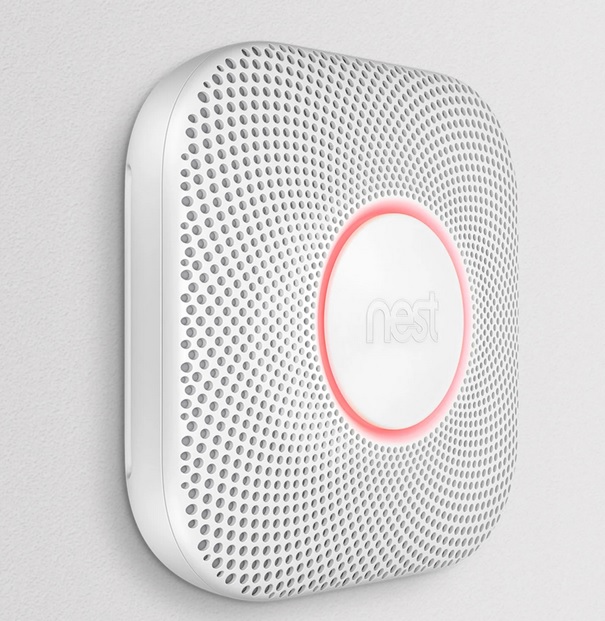 The Nest Protect is a sleek and stylish smoke and carbon monoxide detector that integrates with the Nest ecosystem of smart home devices. It features a split-spectrum sensor that can detect fast-burning and smoldering fires, as well as low levels of CO. The device also features a built-in speaker that can provide voice alerts, and a silent "nightly promise" that gives you a quick green glow to confirm the device is working.
One of the standout features of the Nest Protect is its ability to send alerts to your phone, even when you're away from home. This allows you to stay informed about any potential hazards, and take action if necessary. The device also integrates with the Nest app, which gives you the ability to check the status of the device, and even silence false alarms, from anywhere.
The First Alert Onelink is a smart smoke and CO detector that offers both voice alerts and integration with Amazon Alexa and Apple HomeKit. With voice alerts, you'll be able to hear important information about any potential hazard, even if you're in another room. And with integration with Alexa and HomeKit, you can use voice commands to control the device and receive alerts.
In addition to its smart features, the Onelink is also designed to be easy to install. It features a universal mount that can be used with any standard wiring, and comes with a built-in battery backup that ensures the device will continue to work even if there's a power outage.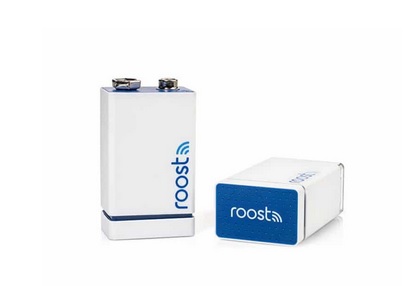 The Roost Smart Battery is a unique smoke and CO detector that retrofits your existing smoke alarms. Simply remove the old battery from your smoke alarm and replace it with the Roost Smart Battery. The device connects to your home's Wi-Fi and sends alerts to your phone when there's a potential hazard.
One of the standout features of the Roost Smart Battery is its affordability. Unlike many other smart smoke and CO detectors, the Roost Smart Battery does not require you to purchase a new device. This makes it a cost-effective solution for anyone looking to upgrade their existing smoke alarms to a smart system.
Conclusion
Smoke and carbon monoxide detectors are essential safety devices for every household. It is important to choose the right type and features for your home, and to place detectors in the correct. The Nest Protect, First Alert Onelink, and Roost Smart Battery are three of the top smart smoke and carbon monoxide detectors currently available on the market. Each of these devices offers unique features and benefits, making it easy to find one that fits your needs and budget. When it comes to protecting your home and loved ones, investing in a high-quality smoke and CO detector is a smart choice.