Smart home technology has come a long way in the past few years, with devices becoming more and more advanced. In 2023, homeowners will have access to some of the most cutting-edge smart home gadgets that can revolutionize their living experience. From voice assistants like Amazon Alexa to intelligent thermostats, there is no shortage of amazing products available for those looking to upgrade their homes.
In this article, we'll take a look at some of the best smart home devices of 2023. We'll discuss all the features they offer and what you should consider when making your purchase decision. Whether you're interested in controlling your lights remotely or automating your blinds, there's something here for everyone.
So if you're ready to jump into the world of smart home technology, keep reading as we explore some of the top options on the market today!
List of Best Smart Home Devices to use in your House
1. Smart Lighting
Smart lighting is one of the most popular smart home devices and has been for some time. It's a great way to update your home with modern convenience and style, as well as providing energy savings through automated control. Smart lights are available in a range of designs – from traditional bulbs to unique designs that can be programmed to fit any decorating scheme or mood.
Not only do they provide adjustable brightness levels, but you can also access them remotely via an app on your smartphone or other device. This allows users to turn their lights on or off at any time, even when they're away from home. Additionally, many smart light systems come equipped with motion sensors so users can set up automatic timers based on movement within the room.
These features make it easy to customize your lighting experience while adding safety and security benefits such as deterring burglars by simulating occupancy while you're away. With all these advantages, it's no wonder why smart lighting remains one of the top choices for homeowners looking for ways to upgrade their living space in 2023 and beyond.
2. Home Security Systems
Home security systems have become an increasingly important part of the smart home experience. From AI-driven facial recognition to motion sensors, these systems provide a level of protection that can give you peace of mind no matter where you are in the world.
One of the most popular features is facial recognition technology. This allows homeowners to grant access only to people they know and trust, adding an extra layer of safety for everyone involved. It also eliminates the need for traditional keys or passwords, making it easier than ever before to secure your home from intruders.
Another great feature is motion sensors, which detect movement within a certain area and alert homeowners immediately if something unusual happens. Smart home security systems allow users to customize their settings so they can get notifications whenever there's any suspicious activity happening inside or around their house. With this technology, households can stay safe without having to worry about being burgled while away on holiday.
These are just some of the ways home security systems have revolutionized our homes over recent years – providing us with greater levels of protection and peace of mind when it comes to keeping our families safe and sound at all times.
3. Smart Appliances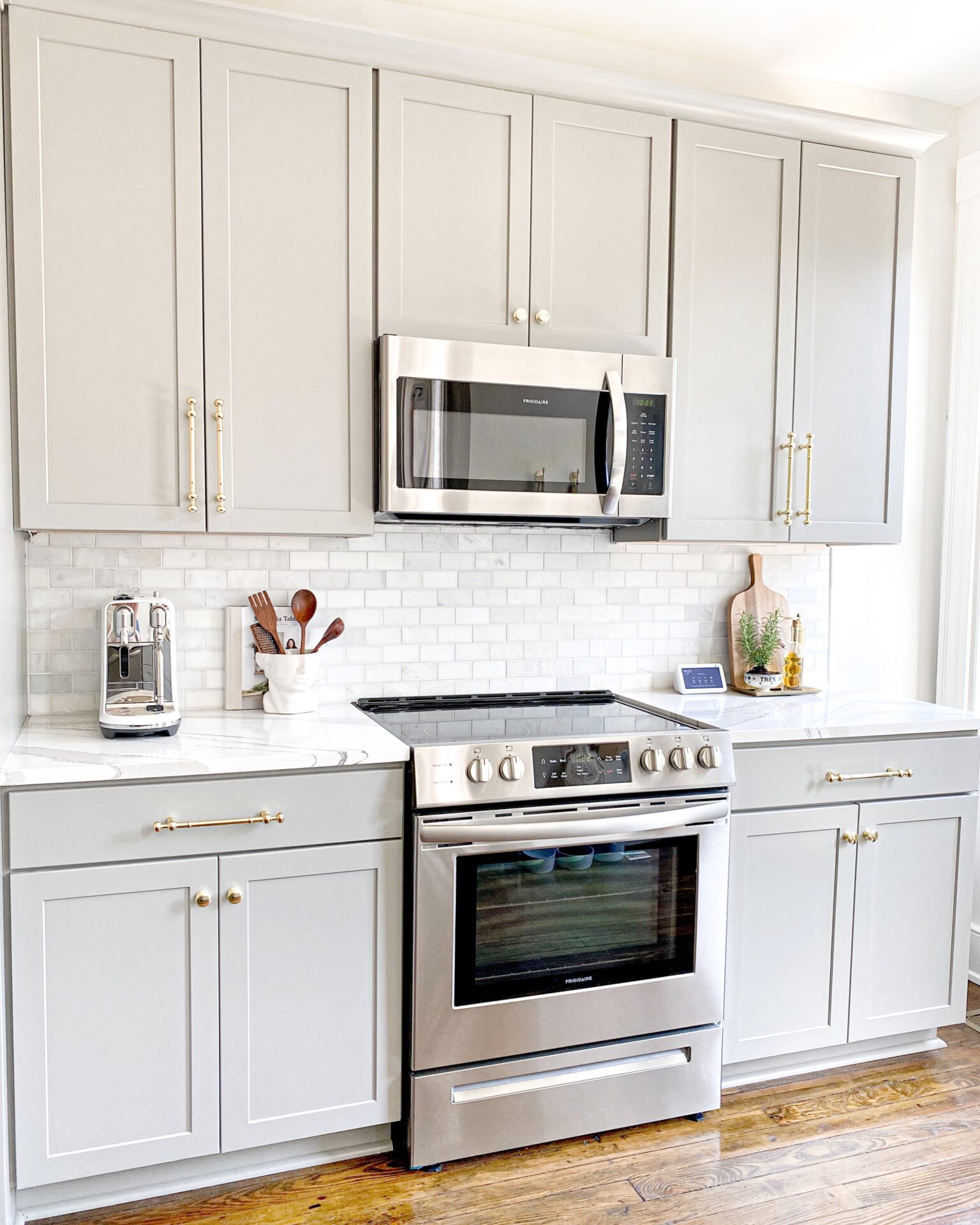 Smart appliances are becoming increasingly popular in the home. These devices can make everyday tasks easier, more efficient and even provide convenience. From refrigerators that can keep track of when food is going stale to stoves with app-controlled cooking timers, these modern tools help us save time and energy while still getting our jobs done quickly and accurately.
The variety of smart appliances available today ranges from basic items such as microwaves or washers/dryers to more intricate products like robotic vacuum cleaners and ovens that recognize faces for personalized recipes. Many of them connect to the internet so you can access your appliance remotely and receive instant notifications when something needs attention. Plus, they're often compatible with voice assistants like Alexa or Google Home for hands-free control over specific functions.
For those looking for a little extra ease in their daily lives, investing in some of these gadgets could be worth it — especially if you plan on staying put in your current home for several years. The potential savings from using fewer resources due to increased efficiency make smart appliances an attractive option for many people who want the latest technology without breaking the bank.
4. Smart Thermostats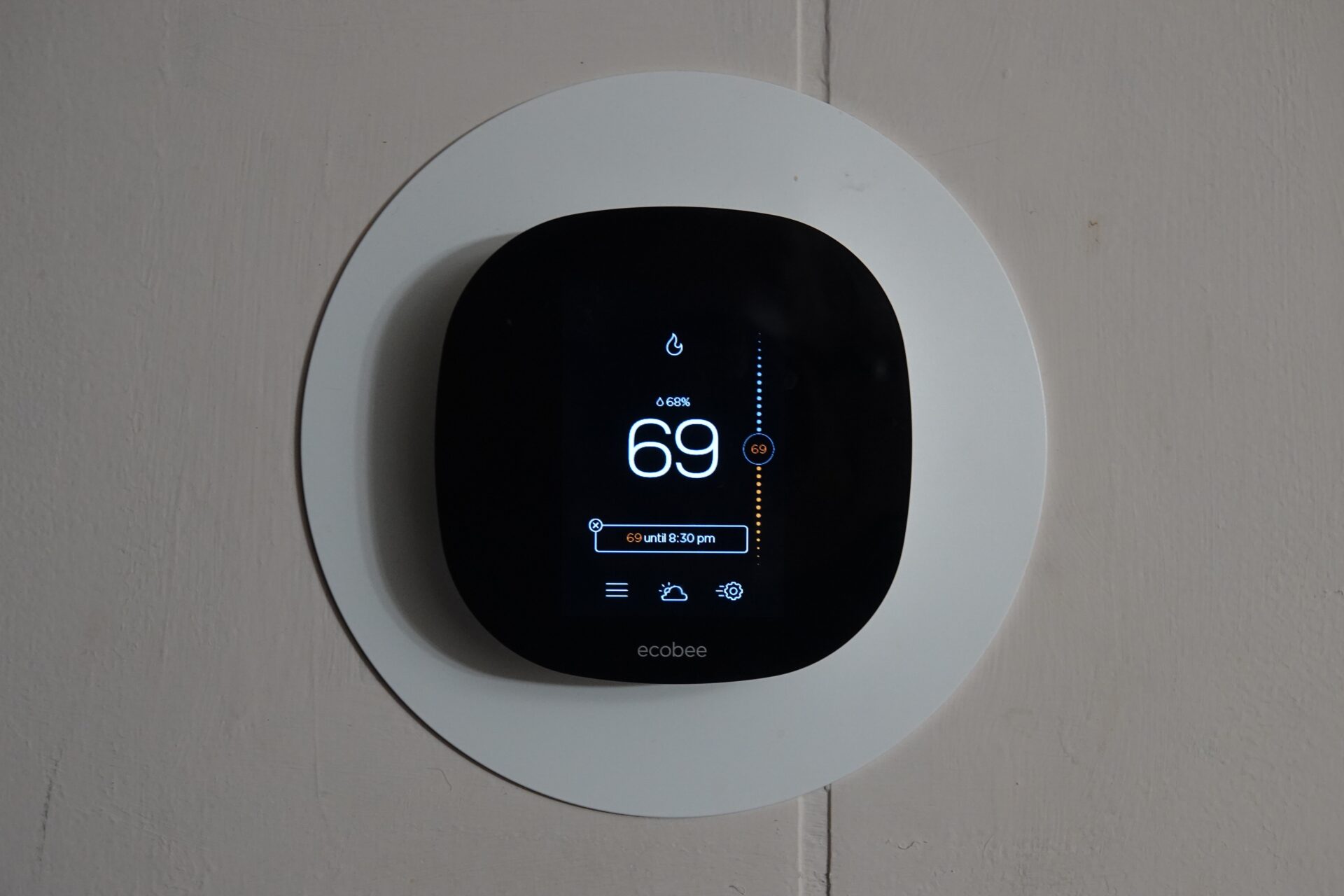 Smart thermostats are one of the most useful smart home devices to come out in 2023. Not only do they help you save on energy costs, but they give homeowners greater control over their indoor climate with user-friendly and intuitive interfaces. By connecting your thermostat to an app or voice assistant, you can adjust temperature settings at any time remotely, providing convenience as well as savings.
The latest models have even more features than before — some now come with sensors that detect when occupants enter a room so it can turn off the heating or air conditioning if no one is using it. Others feature geofencing technology which will automatically adjust temperatures based on whether someone is home or away from the property. This means your house will stay comfortable while saving money on utilities bills too!
In addition to these great features, many of these next-gen thermostats also offer helpful insights into how much power you're consuming and other important data about your usage habits. With this info, users can easily identify ways to reduce their energy consumption further and make smarter decisions about their overall energy use going forward.
5. Smart Plugs & Outlets
Smart plugs and outlets are an increasingly popular choice for the smart home of 2023. They allow you to control various electrical devices without having to physically access them, which can be incredibly useful in certain situations. You can turn off your lights remotely if you left them on while leaving the house, or even schedule a device to come on or go off at specific times of day or night.
These new-age gadgets also provide extra convenience and security for those who have limited mobility. For example, with one press of a button, people with physical disabilities can easily switch off their appliances from any place that has internet connection. Moreover, when paired with motion sensors, these plugs will help detect potential intruders and notify owners via smartphone apps immediately.
Overall, smart plugs and outlets offer more safety and convenience than traditional switches do. With just a few simple steps, they give users complete control over their electronic devices wherever they may be – no matter how big or small. Plus, many models come with automated scheduling capabilities so you don't have to worry about forgetting important tasks like turning your air conditioning back on after work hours.
6. Voice Assistants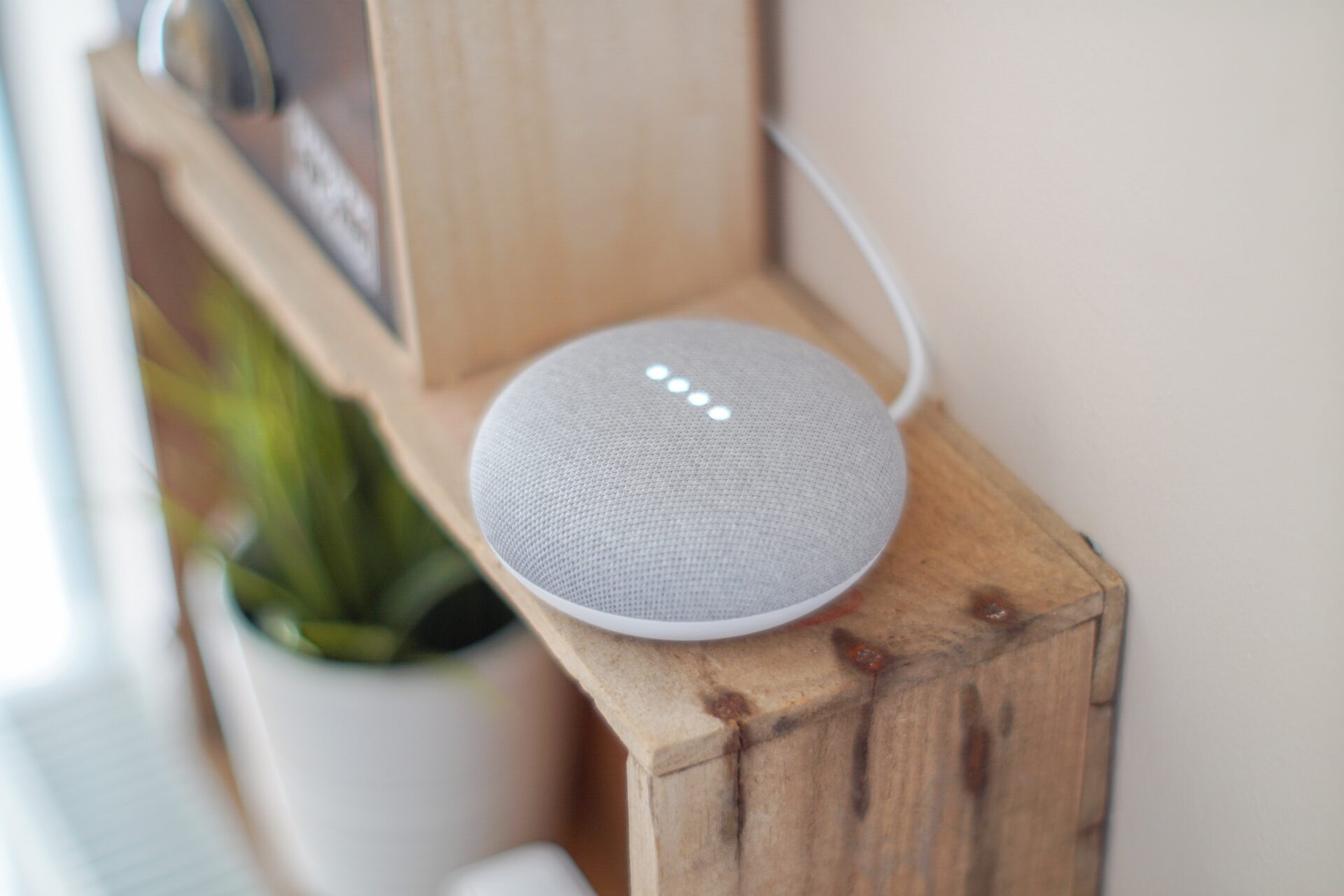 Voice assistants are becoming increasingly popular with smart home devices. They enable users to control their environment through simple voice commands, making life easier and more efficient.
These digital helpers can be found in a variety of different forms, such as Amazon Alexa and Google Home. Each has its own unique set of features that allow you to customize your experience according to your needs. For example, if you want to play music or order groceries online, the assistant will be able to do so with just one command.
The convenience of having a voice assistant around is something that many people find invaluable when it comes to managing their lives effectively. With these AI-powered tools at our disposal, we can streamline tasks and make sure things run smoothly without needing any physical input from us. Ultimately, this helps us save time and energy while still getting the job done right!
7. Smart Home Hubs
Smart home hubs are the central control for all your connected devices. They enable users to manage multiple devices from a single platform, with just one click of a button or voice command. Plus, they help make sure that all your gadgets are working together harmoniously.
These smart home hubs can be anything from dedicated hardware like Google Home Hub and Amazon Alexa to software platforms such as Apple's HomeKit and Samsung SmartThings. Each offers different levels of convenience and features, depending on how much you want to invest in them. Most offer products that allow you to control lights, security systems, locks, thermostats and more – giving you total peace of mind when it comes to keeping an eye on things while away from home.
An important point to consider if investing in a smart home hub is whether the device will work with your existing appliances so you don't have to buy new ones each time something changes – this can save money and hassle down the line. So do some research before making any purchases!
8. Smart Locks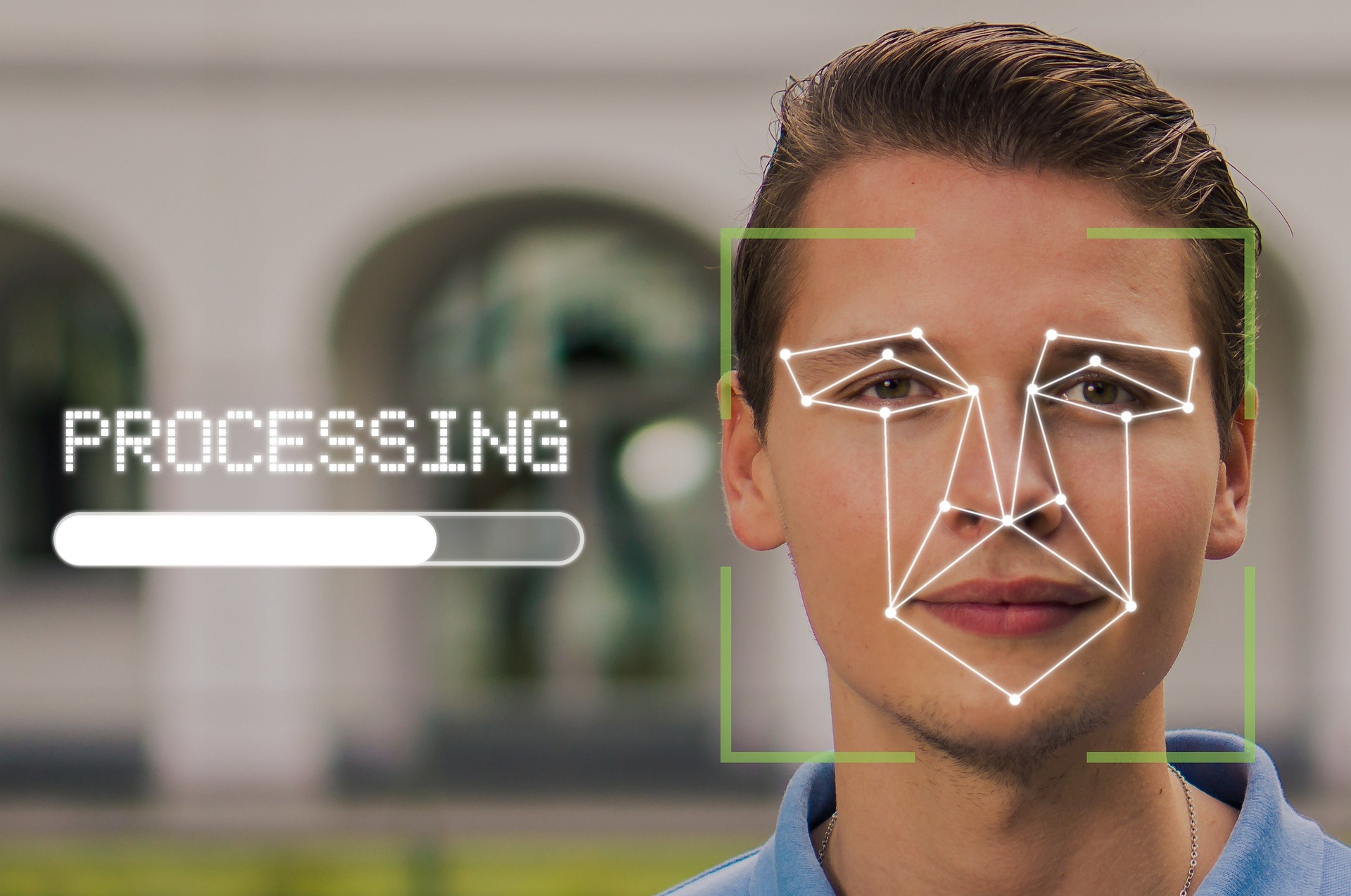 Smart locks are a great addition to any home in 2023. They provide an extra layer of security and convenience while also allowing you to control who has access to your house remotely. Smart locks come with various features that make them even more secure, like biometric authentication or voice recognition technology. You can also select which areas of the home should be secured by smart locks, depending on your needs.
Installing a smart lock is fairly straightforward — all you need is a compatible device such as a smartphone or tablet, and most models come with their own installation instructions for setup. After installation, you'll have full control over who enters your house from anywhere at any time, giving you peace of mind when it comes to safety and security.
Overall, smart locks offer homeowners many advantages in 2023 – from increased security to easy remote access – making them one of the best smart home devices available today. With so many options and features to choose from, there's sure to be a perfect fit for every homeowner looking for enhanced protection and convenience this year.
9. Smart Sprinkler Systems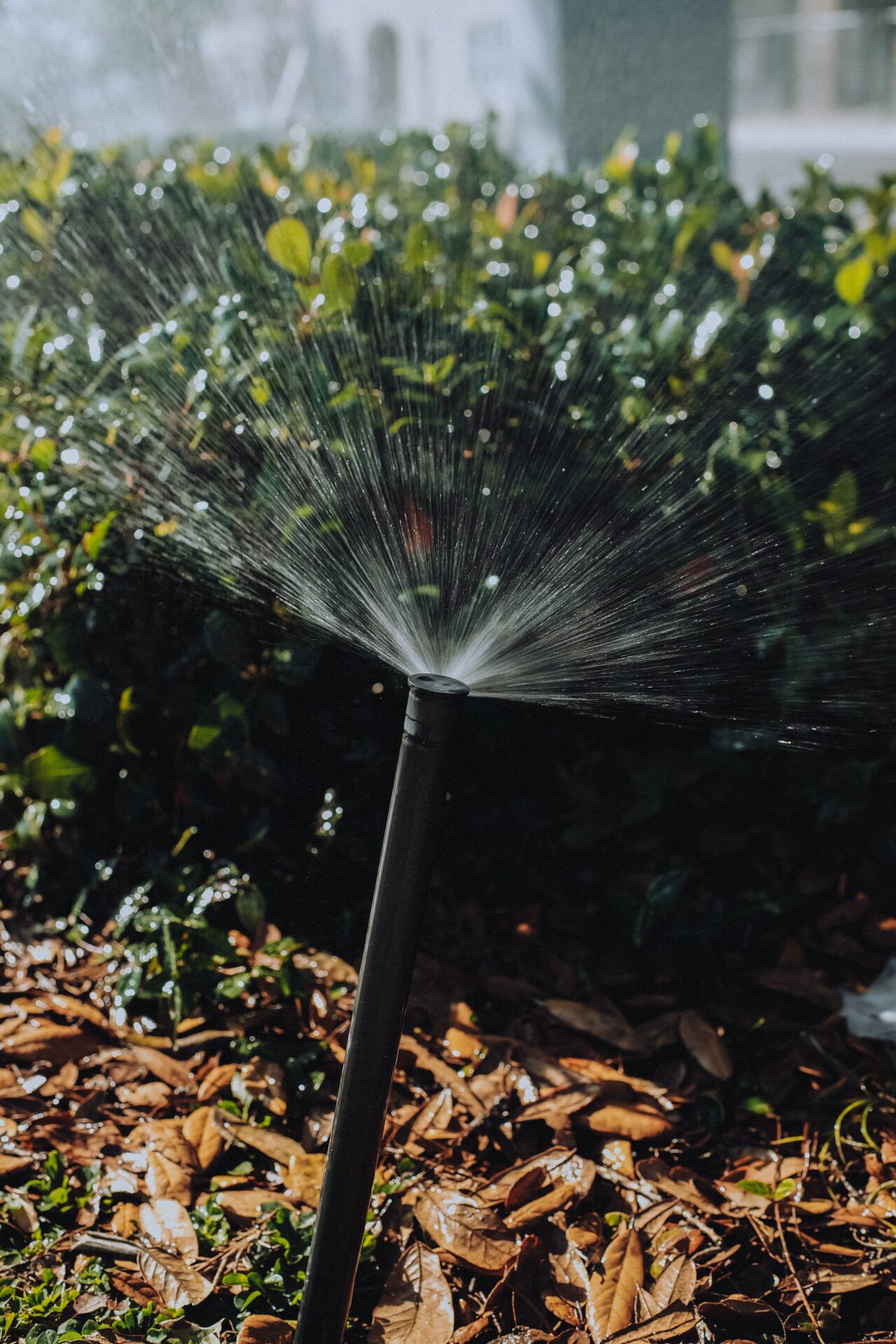 Smart sprinkler systems are a must-have for anyone looking to create the perfect smart home in 2023. It can be set up remotely, allowing you to water your lawn and garden from anywhere with an internet connection. They also offer precise control over watering times and frequencies, so you'll never have to worry about overwatering or underwatering your plants again.
Smart sprinkler systems also come with sensors that analyze weather data and adjust accordingly, meaning no more wasted resources due to too much or too little water being used. Additionally, they feature convenient scheduling capabilities which make it easy to keep track of when the system needs maintenance or repairs.
In short, if you're planning on creating a fully automated home environment this year then investing in a smart sprinkler system is definitely worth considering. Not only will it save time and money but it will also ensure that all of your plants get just the right amount of moisture – making sure that your lawn looks its best for years to come!
10. Smart Wifi Systems
When it comes to smart home devices, one of the most important is a wifi system. Today's generation are tech-savvy and demand fast, reliable internet connection throughout their homes. Smart wifi systems offer just that – high speed wireless networks with advanced security features such as parental control settings, guest network access and device prioritization capabilities.
The benefits don't end there either; many modern models come equipped with voice activation abilities like Amazon Alexa or Google Home. This means users can control their wifi settings simply by speaking commands into the air, allowing them to stay connected even when they're on the move in other rooms.
What's more, these systems also enable homeowners to monitor their usage through an app so that they can keep track of how much data they've used up and make sure no one else is stealing their signal. With all this in mind, it's clear why a smart wifi system should be at the top of any homeowner's list for best smart home devices of 2023.
Frequently Asked Questions
1. What Is The Cost Of The Different Smart Home Devices In 2023?
Smart home devices are becoming more popular every year, and 2023 is no exception. With new technology being developed at a rapid pace, it's only natural to wonder what the cost of these gadgets will be. As we look ahead to 2023, let's take a closer look at how much smart home devices may cost in this upcoming year.
When it comes to smart home products, there is an incredible range of prices available – from budget-friendly options all the way up to high-end luxury items. Lower end models that offer basic features such as voice control or remote door locks can typically be found for around $50-$100 USD. More advanced products – like those with facial recognition capabilities or automated lighting systems – usually start at about $250 and can go upwards of several thousand dollars depending on their sophistication level.
In addition to the actual device costs, keep in mind that many smart home solutions also require monthly subscription fees for use – so make sure you factor those into your overall budget when considering which product might suit your needs best! In short, whatever type of smart home device you're looking for in 2023, chances are good that you'll have plenty of choices ranging from low-cost basics all the way up to expensively sophisticated products.
2. Are There Any Smart Home Devices That Integrate With Other Systems?
When it comes to smart home devices, one of the most important questions for many people is whether or not they will integrate with other systems. This integration can be incredibly helpful in achieving a cohesive and efficient setup in your home. It's also something that many manufacturers are now focusing on as part of their development process.
To answer this question, it's firstly worth noting that there are some devices which have been designed to work with other products. These include those from major technology companies such as Amazon, Google, and Apple who all produce devices that sync up with each other. Some third-party brands offer similar capabilities too.
The downside is that these types of product aren't always easy to find – especially if you're not sure which ones do what. However, by doing some research into the different options available, you should be able to find something that meets your needs and integrates with any existing systems you may already own. Taking the time to explore these possibilities can make life much easier when setting up a smart home environment in 2023.
3. What Are The Advantages Of Having A Smart Home System?
Smart home systems are becoming increasingly popular for their convenience and enhanced security. Homeowners can take advantage of the technology to automate many tasks throughout their house, making life much easier. But what makes a smart home system so beneficial?
One major benefit is that it allows homeowners to control all aspects of their house from one central location. From thermostats and lighting to door locks and alarms, almost anything in your home can be monitored or adjusted with just a few clicks on your smartphone or computer. This gives you increased control over your living environment, allowing you to customize settings according to your needs. Additionally, this helps reduce energy costs by automatically setting temperatures at optimal levels when no one is present in the house.
Another great perk of having a smart home system set up is improved safety and security measures. With sensors such as motion detectors or contact switches, you'll receive real-time alerts if any suspicious activity is detected around the property. You'll also have access to live video feeds from cameras located inside and outside of your home – giving you peace of mind even when away from the residence. Furthermore, some systems come with voice recognition capabilities which allow for hands-free operation; significantly reducing any potential risks associated with manual operations.
Smart home systems provide a number of advantages for those looking for an efficient way to manage their household activities while keeping themselves protected from intruders. By utilizing these automated features, homeowners will find themselves more relaxed knowing that they're able to monitor their homes remotely – anytime, anywhere!
4. Are There Any Security Risks Associated With Having A Smart Home System?
Smart home systems offer a lot of convenience and benefits, but it's important to consider the potential risks too. One such risk is security. Are there any security threats associated with having a smart home system?
It depends on how well you secure your system. It can be vulnerable if you don't take certain steps to protect it from malicious actors who may try to access or control your devices remotely. Installing antivirus software, changing default passwords, and regularly updating firmware are all essential measures for keeping your system safe.
On the other hand, many leading manufacturers have taken extensive precautions to ensure their products are as secure as possible. This includes encryption algorithms that make it difficult for hackers to break into the system, authentication protocols that verify user identity before granting access, and various safeguards against cyber-attacks. All in all, taking proper security measures will help minimize the risks associated with having a smart home system while still allowing you to enjoy its many benefits.
5. How Easy Is It To Install And Maintain A Smart Home System?
When it comes to installing a smart home system, there is no one-size-fits-all answer. It all depends on the type of device you choose and how much technical experience you have. Fortunately, most manufacturers now offer user friendly installation guides that make setting up your smart home devices relatively easy.
For those who are less technically inclined, many companies offer professional installation services for an additional fee. This means you don't need to worry about whether or not the job will be done correctly – the experts can take care of everything from start to finish.
Maintaining a smart home system typically requires little effort on your part. Most systems come with software updates that automatically download in the background so you don't have to do anything other than ensure your Wi-Fi connection is strong and stable. Additionally, some models may require occasional manual checks such as battery replacement; however, this usually takes only a few minutes of time at most.
Conclusion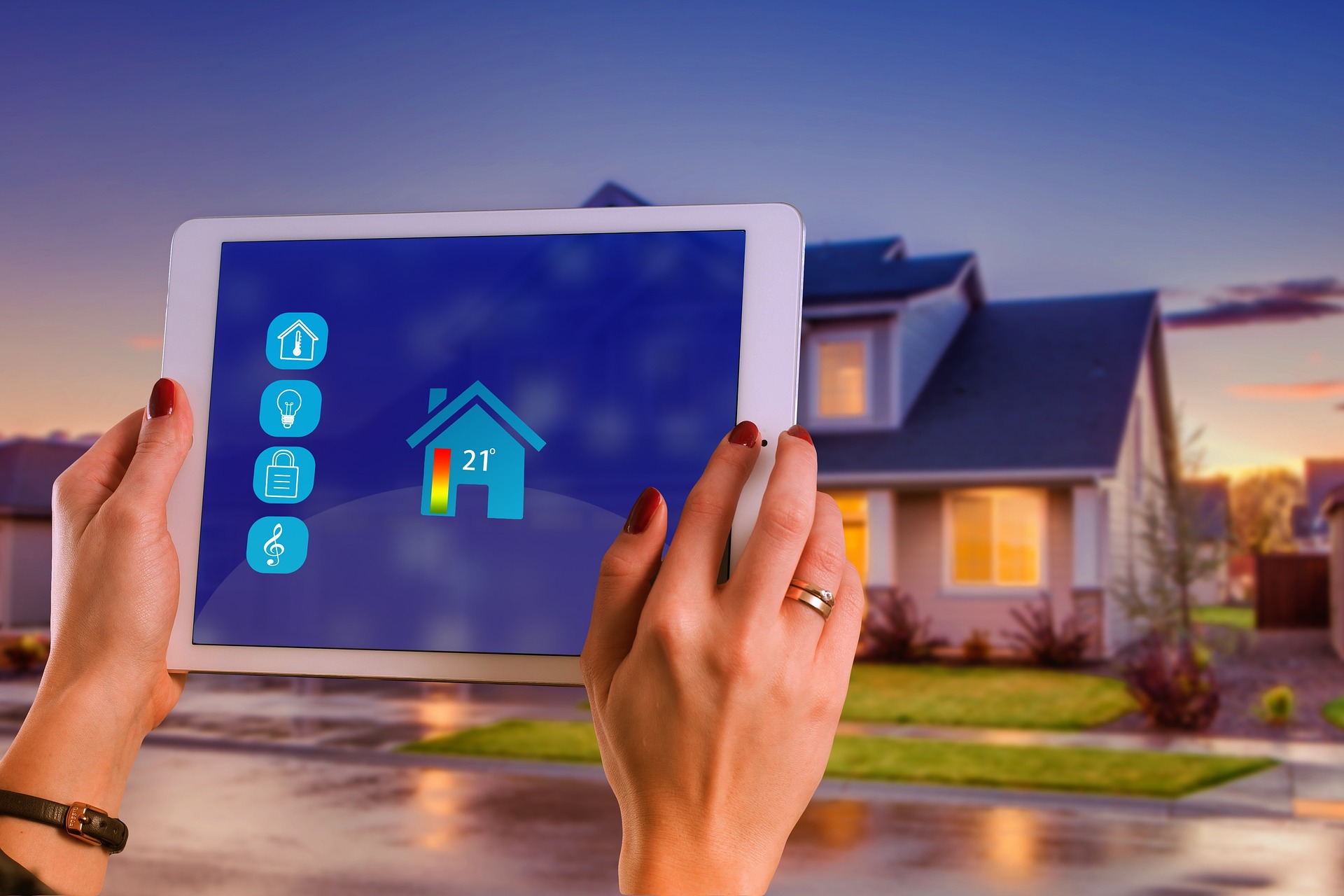 In conclusion, the cost of smart home devices in 2023 is still relatively high but has come down from previous years. While some people may be deterred by the upfront costs, they should consider that there are many advantages to having a smart home system. The convenience of being able to control appliances and lighting remotely or through voice commands can make life easier for busy families. Additionally, most systems now integrate with other platforms such as Alexa or Google Home which makes it easy to set up and maintain your own personalized automated environment.
When considering installing a smart home system, however, it's important to be aware of potential security risks. Keeping all software updated and using strong passwords is essential if you want your data secure. Fortunately, most reputable companies have built-in features like two-factor authentication that add another layer of security when logging into accounts or controlling devices over the internet.
Overall, investing in a good quality smart home system can give homeowners more flexibility and peace of mind knowing their property is safe and secure while also making everyday tasks simpler. With so much choice available on the market today, everyone can find an affordable solution tailored to suit their needs without compromising on quality or safety standards.