Are you tired of listening to the same old songs on your playlist? Are you looking for something new to spice up your music routine? Look no further than internet radio!
With internet radio, you can access thousands of radio stations from all over the world, offering a variety of genres and even dedicated channels for specific topics.
In this article, we will explore the top 5 free internet radio apps that you should consider. These apps are easy to use, offer customizable channels, and won't cost you a penny! So sit back, relax, and discover new music with the best free internet radio apps available today.
Looking for the perfect free internet radio app? We understand how daunting it can be to pick from the vast array of streaming services available today, especially when you need to factor in your lifestyle and budget.
But fret not, as we've got some fantastic options that won't cost you a dime! So, why not check out our article and discover the top 5 free internet radio apps that you should consider today? Don't miss out on the chance to enhance your listening experience without breaking the bank!
What Is Internet Radio?
Internet Radio can be defined as the streaming of online radio broadcasts, which are delivered via the internet. It has become an increasingly popular way to listen to music and other audio content such as news bulletins and talk shows. This is because it allows listeners access to a wide variety of radio stations from around the world, without requiring any additional hardware or software installations.
Radio Online offers users with various options in terms of genres and language – something that physical radios cannot provide. Additionally, some online radios have specific channels dedicated towards certain topics such as sports or business; allowing users to hone into their interests more easily than ever before. With so many different Radio Stations broadcasting on the web, people are discovering new music and artists all the time – making Internet Radio one of the best ways to discover fresh tunes!
Top 5 Free Internet Radio Apps
Finding the right internet radio app doesn't have to be hard. There are some great free options out there that make it simple to find thousands of radio stations from all over the world. Here's a look at five of them :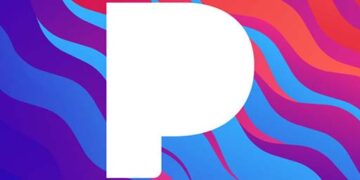 Pandora is a popular free internet radio app that has been around for many years. It's easy to use on any device, from PC to mobile phone and tablet. With Pandora, users have access to thousands of customizable radio stations based on their favorite artists or genres. The streaming app also allows them to create personalized playlists with songs they demand listen to. Furthermore, users can enjoy ad-free listening when they subscribe to the premium subscription service.
All in all, Pandora offers an extensive list of internet radio stations, customizable channels and demand listening options that make it one of the best free internet radio apps available today. Its intuitive design and ease of use makes it perfect for music lovers who want an uninterrupted experience while enjoying their favorite tunes.
Is Pandora internet radio Free? Yes, Pandora internet radio offers a free version of its service. However, the free version has some limitations compared to the paid version. In the free version, you can create radio stations based on your favorite artists, songs, and genres, but you will have to listen to ads between songs. You can skip a limited number of songs per hour and there is a limit on the number of songs you can skip per day. With Pandora's paid subscription, called Pandora Plus or Pandora Premium, you can listen to music without ads and have more control over your listening experience.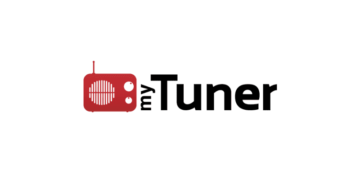 MyTuner Radio is the perfect app for those who want to enjoy unlimited skips and HD compatible radios, along with voice search capability. It provides an artist experience like no other radio app. With MyTuner Radio you can listen to your favorite music or discover new artists without having to pay a single cent.
The user interface of this app is very simple and easy to navigate. You can easily look up songs based on genre, location, or keywords such as "pop", "rock", or "jazz". Plus, it allows users to create their own playlists so that they can quickly access their favorite tracks when needed. Additionally, the Voice Search feature enables listeners to find music more conveniently by simply speaking into the microphone instead of manually searching through hundreds of titles.
For people looking for a free internet radio app that offers great features and convenience, MyTuner Radio should be at the top of their list! The combination of its many useful functions makes it one of the best apps available today.
TIP: To get even more out of your listening experience with MyTuner Radio make sure to take advantage of all its features including Unlimited Skips, HD Compatible Radios and Artist Experience.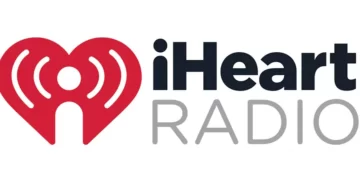 iHeart is one of the leading free internet radio apps, offering users access to thousands of radio stations from around the globe. It has quickly grown in popularity due to its flat rate subscription plan and seamless integration with Apple products like the Apple Watch and CarPlay. With iHeart , you can create custom playlists, find new music based on your tastes, listen to podcasts and even get personalized recommendations for what songs you should be listening to next.
The app also contains an array of features such as live streaming radio coverage for popular events, artist-curated playlists, videos, exclusive interviews and more. Its easy-to-use interface makes it perfect for anyone who wants a reliable way to discover new music while still having access to their favorite local station or international ones too! You can also save tracks offline so that you can enjoy them anytime without needing data or wifi connection.
TIP: Keep up with all your favorite artists by enabling notifications on iHeart – this way you'll stay updated when they release new singles or albums!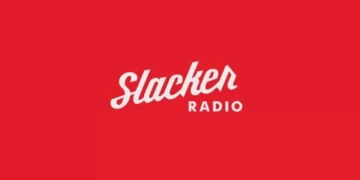 Slacker Radio is a great free internet radio app that allows you to access over 300 genre-based stations. It comes with the option of creating custom playlists, as well as setting sleep timers and offline listening for uninterrupted enjoyment. Plus, it features exclusive artist hosted channels from big names such as Zedd, Snoop Dogg, Logic, and more.
What's even better about Slacker Radio is that they offer specific genres like Fox News Radio and Dash Radio among others. This means you can enjoy your favorite news channel or listen to handpicked music by experienced DJs without having to search through thousands of songs online. Even if you don't have an active subscription, you can still take advantage of their Sonos Radio feature which provides several international radio programs.
You can stream most content on this platform either in good quality or high definition audio depending on the device being used. All these features make Slacker Radio one of the best free internet radio apps out there today!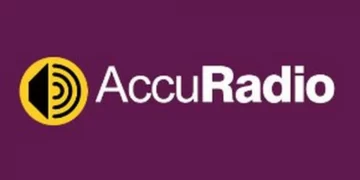 AccuRadio is a free internet radio app that allows users to access their favorite stations with an internet connection. It has over 1,000 curated music channels featuring multiple genres of music and current radio programs. Unlike other apps, it offers the ability to customize your own stations based on song title, artist name or genre preferences. Additionally, you can select between ad-supported and premium versions so you don't have to worry about interruptions while listening to your favorite tunes.
The premium version also gives users an exciting feature called 'Favorites' which stores all of your picked songs for future reference; this way you can easily find them again without having to search through hundreds of titles each time. With Ad-free streaming and no login requirements needed for using AccuRadio's services, it makes for an ideal online radio experience if you are looking for a hassle-free way to listen in comfort from anywhere at any time.
Find Your Perfect Match: Top Tips for Choosing the Best Free Internet Radio App for Your Music Needs
When choosing the right internet radio app, there are a few things to consider. It is important to find an app that has a great selection of stations and programs. Searching for stations should be easy, so you can quickly get to your favorite music or podcast. Additionally, it's essential that the range of radio programs available is extensive; with millions of songs in hundreds of genres, you'll have plenty of choice when selecting radio stations.
On top of this, many apps also offer features such as personalization and recommendation engines. This way, you will never run out of new content to enjoy. The key is finding an app which offers all these features at no cost – luckily enough, there are several free options on the market!
Advertisements
Ads are an integral part of the listening experience for many free internet radio apps. Though ads can be annoying, they help to ensure that you have access to your favorite music at no cost and with minimal effort.
It is important to remember that ads come along with free radio streaming services – but this shouldn't stop us from enjoying our favorite tunes! When used responsibly, we can use ad breaks as chances to discover great new music and podcasts while still having access to all sorts of other media without paying anything extra.
Audio Quality
When it comes to free internet radio apps, audio quality is a key factor. Digital radio signals tend to be of higher quality than aftermarket radio systems and this has allowed for even greater levels of sound fidelity with two-way connections. This means that the listener can enjoy adaptive streaming technology capable of delivering crystal clear sound regardless of bit rate or compression.
The increased transmission speeds enabled by digital radios also help to ensure listeners don't experience any interruptions in their listening pleasure due to buffering delays. Additionally, these faster streams allow users to access far more channels without needing an expensive subscription package, allowing them to explore different genres and find new artists. All in all, when it comes to enjoying music on your mobile device, a high-quality digital radio connection is essential.
Mobile Accessibility
When it comes to mobile accessibility of the top five free internet radio apps, there's a lot to consider. Android users, app users, and those who use an internet-based service can all benefit from finding the best app for their needs. Here are four key points that make up mobile accessibility:
Simultaneous Listeners – This is important as some services will allow more than one listener at a time while others may limit access.
Listener Contributions – Many services have features which allow listeners to directly influence the content being played such as voting on songs or providing feedback.
User Interface Design – The user interface design should be easy to navigate so users can quickly find what they're looking for within the app.
Compatibility with Devices – It's crucial that these apps are compatible with devices from different operating systems like iOS and Android.
Having considered factors such as simultaneous listeners, listener contributions, user interface design, and compatibility across devices makes it easier to identify which of the top five free internet radio apps offer the most reliable mobile experience.
Final Thoughts
Internet radio apps provide listeners with a great way to access music anytime and anywhere. With the right app, you can find a range of stations playing your favorite genres or explore new ones without spending any money. You don't even need a data plan as long as you have an internet connection. Furthermore, many apps allow users to save their favorite stations for easy access later on and add new songs constantly so there's always something fresh to listen to. Additionally, if you want to create your own station, some apps offer this option too!
In the end, it's all about choice. When it comes to free internet radio apps, there are several options available and depending on your needs they can be incredibly useful. With a variety of choices ranging from international radio stations, exclusive podcasts, ad-free personalized music, audio guided workouts, there's something for everyone.
No matter what kind of listener you are, these five best free internet radio apps have something to offer everyone so take some time explore each one before deciding which works best for you.
FAQ
Is There A Cost Associated With Using Internet Radio Apps?
There are plenty of free options available for those who want to listen to their favorite music, news broadcasts and other audio content over the internet. However, some premium services may require a subscription fee or offer extra features at an additional charge.
Does Internet Radio Require A Data Plan?
A smartphone usually requires more data than an average computer because they use cellular networks rather than Wi-Fi connections. This means that if you want to access internet radio on your phone, then yes, you do need a data plan in order for it to work properly. On the other hand, if you are accessing internet radio from a laptop or tablet with Wi-Fi connection available, then no additional data plan would be required beyond what was already used when connecting with the network itself.
It's also worth noting that some apps allow users to download music ahead of time for offline listening which will require less mobile data as opposed to streaming directly from the web. Ultimately, how much data is needed depends on both the type of device being used and the specific app chosen.
Is There A Way To Save Internet Radio Stations For Later Listening?
Having access to your favorite online radio station anytime and anywhere can be convenient when you don't have an active data connection. Fortunately, many of the most popular streaming services offer ways to save their content for offline playback or even download them permanently. For instance, platforms like TuneIn allow users to bookmark their favorite stations and listen to them at any time without using up data allowance. Additionally, they also provide premium versions with more options such as saving episodes from podcasts automatically.
How Often Are New Songs Added To Internet Radio Stations?
When it comes to internet radio stations, one of the main questions is how often new songs are added. This is an important factor for users who want their favorite music without interruption. To answer this question, let's take a look at what internet radio offers and explore five key points:
Most major streaming services update their catalogs regularly in order to keep up with current trends and user demand.
Some smaller independent stations may not add as many new releases but they offer more specialized content such as rare tracks or remixes.
Internet radio also allows DJs to play custom mixes which can be updated frequently with fresh material.
Many online radio apps allow you to save your favorite stations meaning that the same playlist won't necessarily have to be heard over and over again.
Finally, some companies offer ad-free subscriptions allowing uninterrupted listening experience with newly released content available every week or month depending on the service provider.
Can I Create My Own Internet Radio Station?
Yes, you can create your own internet radio station! It's easier than ever to do so with the right tools and a little bit of know-how. Here are some ways to get started:
Look for streaming software that will allow you to broadcast audio over the web without needing any specialized equipment or technical knowledge.
Research different hosting platforms that provide servers for broadcasting live streams.
Set up an account on one of these platforms and choose a plan that best suits your needs.
Develop a playlist that appeals to your listeners by curating songs from various genres and eras.
How can I listen to internet radio for free?
There are numerous ways to listen to internet radio for free, depending on your device and preferences. One option is to use a web-based radio player, such as TuneIn or Radio Garden, which offer access to thousands of stations from around the world. You can also download a free internet radio app on your smartphone or tablet, such as iHeartRadio or Pandora, which offer personalized radio stations based on your listening habits.
Additionally, many traditional radio stations now offer online streaming for free, so you can listen to your favorite local station from anywhere in the world. With so many options available, listening to internet radio has never been easier or more affordable!