Are you interested in experiencing the future today? One great way to do so is by using an electric bike. These bikes combine modern technology with the classic design of a traditional bike, giving you the best of both worlds.
In this blog post, we will be discussing the top electric bikes for 2023. We will explain what electric bikes are and the benefits of using them, as well as provide reviews of the top electric bikes on the market. Additionally, we will discuss the necessary accessories and maintenance tips to ensure that you get the most out of your new electric bike. Let's get started and see what the future has in store for us!
What is an Electric Bike?
An electric bike, or e-bike, is a modern twist on the classic bicycle design. It has all the same components as a regular bike, but with the added benefit of an electric motor that gives you a boost when you pedal. Electric bikes come in a variety of styles, such as mountain bikes, road bikes, and folding bikes, and can be used for different purposes, like racing or commuting.
There are different types of electric bikes, including those that provide a power boost when you pedal, those with a throttle that allows you to control the electric motor, and those that have both pedal-assist and throttle functions. The range of an electric bike depends on the size of the battery, the power of the motor, and factors like terrain and the rider's weight. Some electric bikes can travel up to 60 miles on a single charge, while others may only go 15-20 miles.
Electric bikes are a great choice for people who want to reduce their carbon footprint, save money on gas, or simply enjoy the convenience of an electric motor. They are also a good option for those who want to ride a bike but may have difficulty pedaling a traditional bike due to physical limitations or other reasons.
Benefits of Electric Bikes
There are many advantages to using an electric bike, making them a great choice for riders of all levels. Some of the benefits of electric biking include:
Simplicity: Electric bikes are easy to use, even for those who are new to biking. With just a few simple adjustments, you can customize the settings to your preference.

Quicker Commutes: With the added power of an electric motor, you can reach your destination in less time than you would on a regular bike.

Eco-Friendly Transportation: Electric bikes do not use gasoline and do not produce emissions, making them an environmentally-friendly transportation option.

Health Benefits: Riding an electric bike can help you get fit and stay healthy. It provides a low-impact form of exercise that is easy on your body.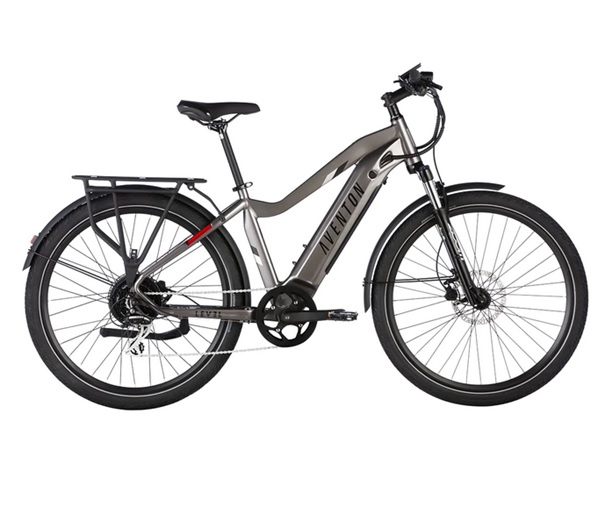 You'll love the updates that Aventon has made to its outstanding Level e-bike, now known as the Level.2. The new model boasts a smoother ride and increased visibility, thanks to integrated lights and a smaller, easier-to-use display. A new torque sensor also delivers power to the rear hub motor more evenly, resulting in a more natural and intuitive feel when riding.
Level.2 exceeds expectations in all situations. It remains the best commuter e-bike you can purchase for under $2,000 and one of the best commuter bikes overall. The updates to the platform make an already excellent bike even better. Aventon also still offers the first-generation Level at a great price.
This e-bike has everything you need for commuting or getting around town. Plus, it rides great and is reasonably priced. Now is the perfect time to "level up" and upgrade to the top-performing Aventon Level.2.
While the prices of direct-to-consumer bikes may be tempting, I wouldn't recommend skimping on quality if you wouldn't trust a wobbly skateboard for your child. If you are new to biking, it's important to consider purchasing from an established manufacturer that has a large support network of affiliated retailers and shops. This will allow you to test out a few different options and not have to worry about assembling or fixing the bike yourself.
Nearly all major bike manufacturers now offer entry-level commuter electric bikes, and currently, one of the most reasonably priced options is the Trek FX+ 2. This bike comes in two versions: a step-over and a step-through. (I personally ride the step-through model.) At just 40 pounds, it's quite lightweight and rides similarly to the versatile hybrid bike I used in college. It has Trek's proprietary 250-watt hub motor, a 250-watt-hour battery, standard 9-speed Shimano shifters, fast road bike wheels, and hydraulic disc brakes, as well as added features like integrated lights, a bell, a rear rack, fenders, and a kickstand. Overall, it's an impressive and affordable package that includes everything you need to start your 6-mile city commute.
Rad Power Bikes, based in Seattle, ships directly to consumers. Their bikes feature custom hub-motor drivetrains, a 120-pound-capacity rack, and sturdy Kenda tires. Their 750-watt motors are also more powerful than many of our other picks. The RadRunner can function as both a comfortable beach cruiser and a kid-friendly commuter bike. However, I should note that the company has been the subject of multiple lawsuits. The parents of a child who died while riding a Rad Power Bike have sued the company, and more recently, State Farm has sued the company on behalf of an insured client whose property caught fire. If you have concerns, I would recommend not letting your children ride a powerful electric vehicle unsupervised, and avoiding charging your bike overnight.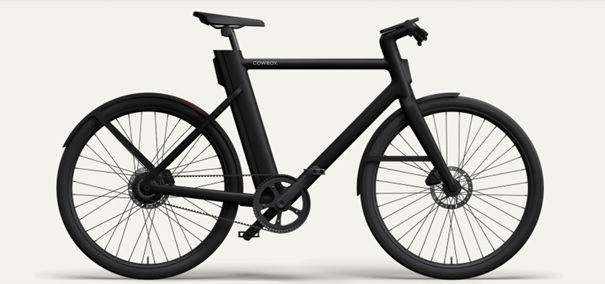 If you're in the market for an electric bike for city riding, you should definitely consider the Cowboy 4. The previous model, the Cowboy 3, was already impressive, but the new Cowboy 4 takes things to a whole new level with a refined experience and the option of step-over or step-through frames.
One of the standout features of the Cowboy 4 is its simplicity. Even if you've never ridden an electric bike before, you'll find that the lack of gears, switches, and other controls means you can start riding effortlessly right away. The motor automatically kicks in when you turn the pedals, adjusting the assistance based on the amount of pressure you apply.
Maintaining the Cowboy 4 is easy as well, thanks to the internal cabling and carbon belt drive system, which doesn't require oiling or tensioning like a chain. The bike also comes with built-in lights and fenders, and there's even a charging port for your smartphone (which allows for easy navigation with smart route suggestions via the Cowboy app).
Although the Cowboy 4 was initially only available in Europe, it is now also available in the US. The company received €71 million in Series C funding in January 2022, so it's likely that it will soon be available in other countries as well.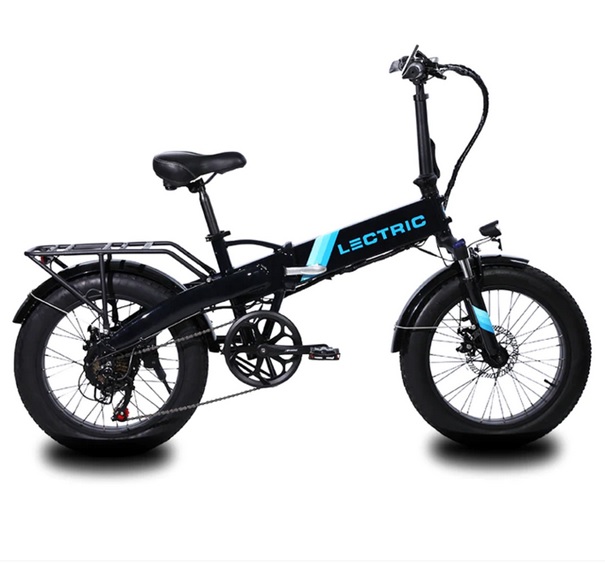 If you're looking for an affordable folding electric bike, the Lectric XP 2.0 is worth considering. The bike is a bit inconvenient for apartment dwellers due to its weight (63 pounds) and awkward folding system (which requires the key to be left in the battery to work). Despite these drawbacks, the 500-watt rear-hub motor provides plenty of assistance, and the fat tires offer a smooth ride. The Lectric XP also comes with a variety of accessories, including a rear rack, fenders, an integrated display, and integrated front and rear lights.
The newer Lectric XP 2.0 model doesn't change the motor or battery, but it does improve ride comfort with the addition of a front-wheel suspension, mounting points for racks, wider handlebars, and IP65 water resistance. At $999, it's a great deal.
Factors to Consider When Buying an Electric Bike
There are several factors to consider when purchasing an electric bike to ensure you get the right one for you. Here are some of the most important things to consider:
Motor: The motor is a crucial component of an electric bike. Look for a motor that has the power and performance you need.

Battery: The battery powers the motor. Consider the range you need and choose a battery that is easy to recharge.

Weight: Electric bikes can be quite heavy, so look for a lightweight model that will be comfortable to ride.

Frame: The frame supports the bike and should be strong, lightweight, and comfortable.

Suspension: Suspension helps absorb bumps and provide a smooth ride. Look for a bike with good suspension to ensure a comfortable ride.
Electric Bike Safety Tips
As an electric bike rider, it's important to prioritize safety. Here are some tips to keep in mind while riding:
Wear a helmet: This is an essential piece of safety equipment that should be worn at all times while riding.

Follow the rules of the road: Electric bikes are subject to the same traffic laws as cars, so make sure to follow them.

Be visible: Wear bright clothes and use lights when riding at night or in low-light conditions to make sure other people can see you.

Stay aware of your surroundings: Keep an eye out for other cyclists, pedestrians, and vehicles on the road.

Use your brakes: Electric bikes can accelerate quickly, so make sure to use your brakes when needed.
Conclusion
In conclusion, electric bikes are an exciting and eco-friendly way to experience the future today. They provide the benefits of a motorized ride without the negative environmental impact of gas-powered vehicles. Additionally, electric bikes tend to be more affordable than cars or motorcycles. When shopping for an electric bike, it's important to consider factors such as the motor, battery, weight, frame, and suspension. And don't forget to maintain your electric bike regularly and follow safety precautions to ensure it stays in top condition. If you're searching for the best electric bikes of 2023, take the time to do your research and find the perfect one for your needs.