In the ever-evolving world of technology, gamers and creators are always on the lookout for the next big thing that will elevate their craft to the next level. And with Lenovo Legion's newest slim series laptops, the wait is finally over. These powerful and agile machines are designed to cater to the needs of both gamers and creators, providing them with a seamless experience that enables them to push the boundaries of what's possible. In this article, we'll explore why Lenovo Legion's Slim Series Laptops are a game-changer for both gamers and creators alike. From their sleek design to their lightning-fast performance, we'll delve into all the features that make these laptops the ultimate choice for anyone looking to take their gaming or creative pursuits to the next level.
Lenovo Legion Slim Series: The Ultimate Gaming and Creativity Machine
Lenovo has just announced its latest 8th generation of Lenovo Legion Slim laptops, which offer gamers a combination of performance and portability. The Lenovo Legion Slim series includes the Lenovo Legion Slim 7i and 7 (16″, 8), Lenovo Legion Slim 5i and 5 (16″, 8), and the all-new Lenovo Legion Slim 5 (14″, 8). This newest generation is the first to feature the Lenovo Artificial Intelligence (LA) family of chips, which includes an onboard physical AI chip that powers Lenovo AI Engine+ to dynamically adjust the Lenovo Legion ColdFront 5.0 thermals to optimize cooling on the fly and maintain maximum output with minimal noise.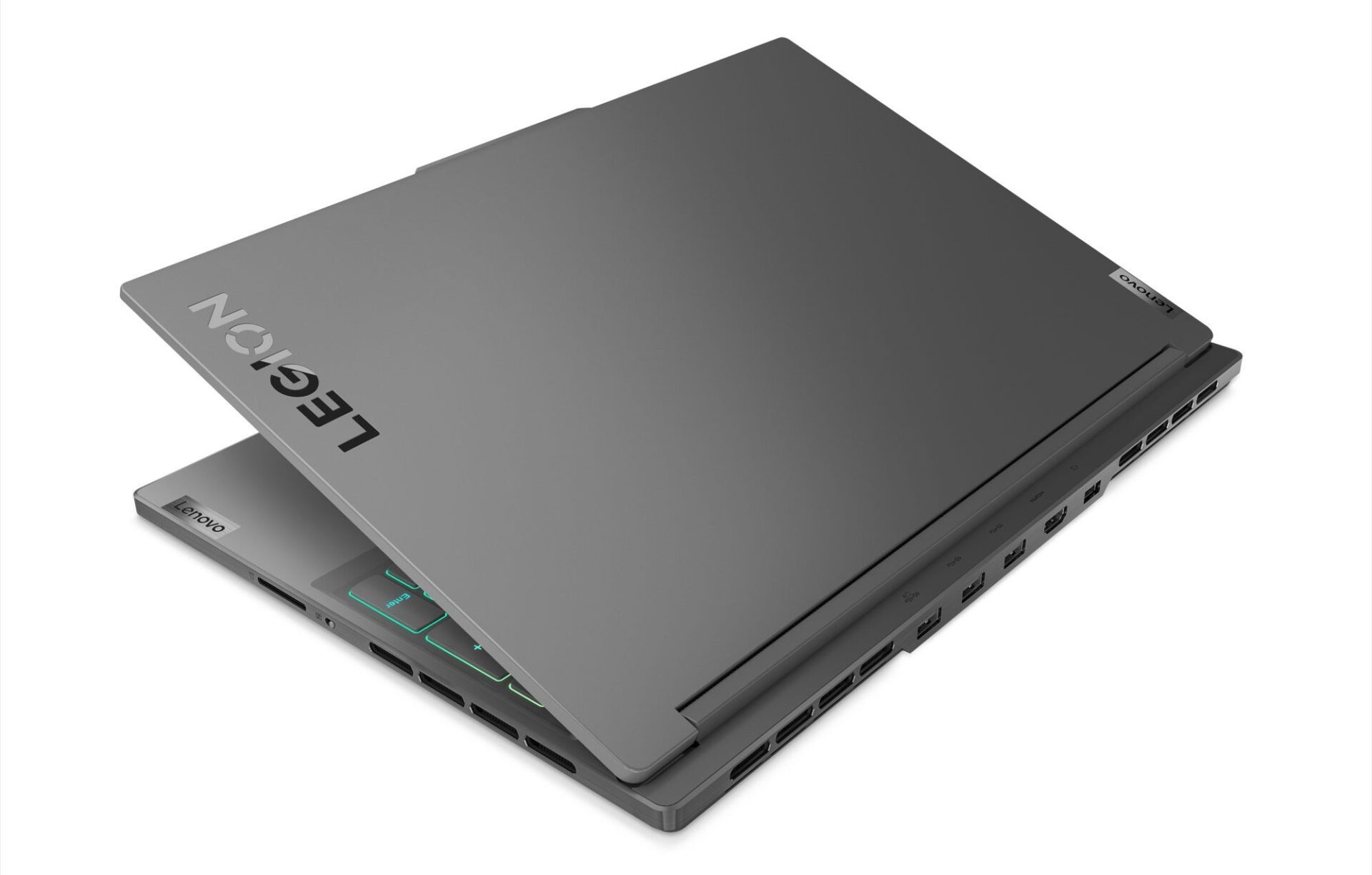 Lenovo's new laptops are designed to meet the multi-faceted needs of gamers with features such as an SD slot, rapid charging battery technology, Windows 11, three months of free Xbox Game Pass Ultimate, access to Nahimic by SteelSeries 3D immersive audio, and Lenovo Vantage. In addition, Lenovo's Legion Ultimate Support service offers round-the-clock tech support, guidance, and assistance. Gamers looking to expand their horizons can also choose from the new Lenovo Legion R45w-30 44.5" 32:9 ultrawide curved display and the new Lenovo Legion Y34wz-30 Gaming Monitor that delivers extreme clarity and vivid color.
The Lenovo Legion Slim 7i and 7 (16″, 8) are the world's most agile 16-inch AI-tuned gaming laptops. They are designed to run AAA titles with ease and are agile enough to handle other tasks such as streaming, content creation, or work computing. These laptops come with up to a 13th Gen Intel® Core™ i9-13900H processor or up to an AMD Ryzen™ 9 7940HS processor and up to an NVIDIA® GeForce RTX™ 4070 GPU, which bring worlds both created and explored to crisp, vibrant life on their 16-inch 16:10 Lenovo PureSight gaming display.
Built to stay cool under heavy load, the Lenovo Legion Slim laptops feature Lenovo Legion's ColdFront 5.0 advanced thermal system, quad copper hybrid heat pipes, phase-change thermal compound, and a brand-new air intake and 90-blade fan system that results in just 48dB of fan noise in performance mode. The onboard Lenovo LA AI chip dynamically tunes thermal performance to maximize framerates and minimize noise, allowing the Lenovo Legion Slim laptops to reach up to 140W TDP. With a 99.99Whr battery, users can work uninterrupted with up to 10 hours of battery life. Super Rapid Charge provides a full charge in as little as 80 minutes via a 230W Slim Adapter, and both USB-C® ports support 140W charging as well as DisplayPort™ 1.4.
Overall, the Lenovo Legion Slim laptops offer gamers the power and agility they need to create and game, and the options to choose the configuration that best fits their unique lifestyle. These laptops are an excellent option for gamers who need a laptop that can run AAA titles with ease while also being agile enough to handle other tasks.
In conclusion, the new Lenovo Legion Slim series laptops offer a powerful and agile solution for gamers and creators who need a machine that can handle both their gaming and creative needs. With a range of configurations available and features such as AI thermal management and access to Xbox Game Pass Ultimate, these laptops provide a versatile and convenient option for anyone looking for a high-performance laptop.
And with the new Lenovo Legion gaming monitors, users can take their gaming experience to the next level with ultra-wide and ultra-fast displays. If you know someone who is in need of a new gaming laptop or monitor, be sure to share this news with them so they can discover the latest and greatest from Lenovo Legion.
Info:
For those interested in learning more about Lenovo's Legion Slim series laptops designed for gamers and creators, additional information can be found in this link:
Lenovo Legion 8th gen