A VPN is a service that creates an encrypted tunnel when you connect to the Internet. This tunnel protects your privacy and protects your identity when using Wi-Fi networks. It can also help you avoid censorship and unblock websites that might be restricted in your country. When you open a VPN, this also prevents third-party websites from tracking your activity on the Internet.
While there are many different types of VPNs, they generally fall into three main categories: extranet-based site-to-site, intranet-based site-to-site, and remote access. Most users will encounter different types of VPNs on their journey through the internet. For example, an individual VPN is intended for personal use, while a corporate VPN is intended for secure business connections.
How to use a VPN?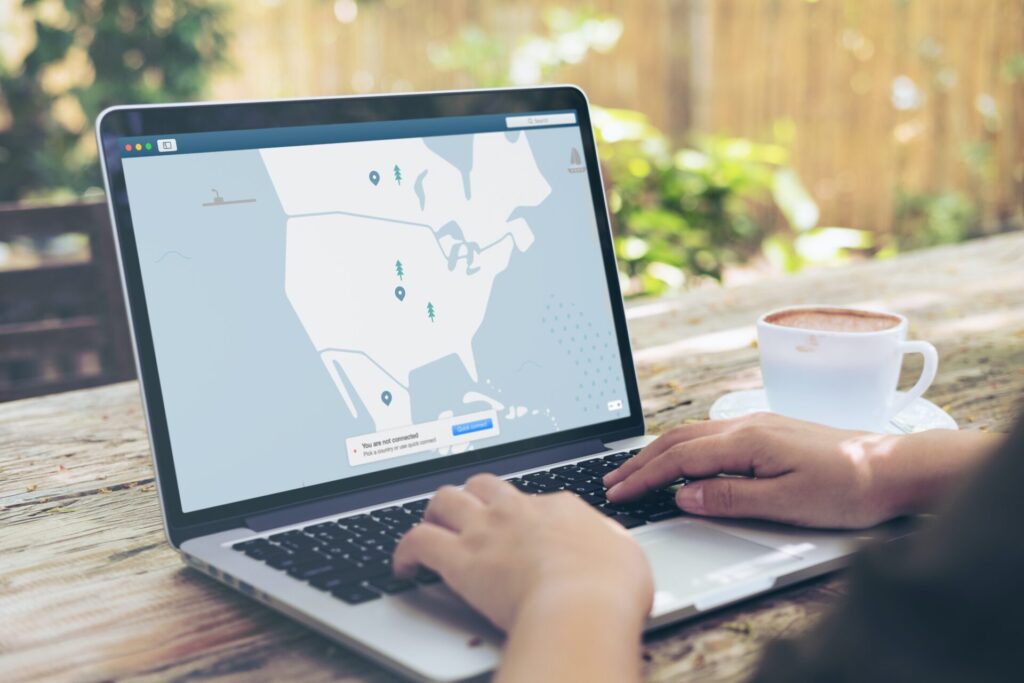 VPNs can be installed on almost any device, from computers and smartphones to routers. There are many different ways to install a VPN, but the most straightforward method involves installing a VPN application. If you're tech-savvy, you can also manually configure a VPN connection. The good news is that there are guides available for all major operating systems.
Smart TVs can also be set up to use a VPN. You can either buy an app from your VPN provider or download it from the Google Play Store. Once installed, you can then connect to your Smart TV using the VPN connection.
If you choose to use a free VPN, the process is simpler. Alternatively, you can pay for a premium service that will allow you to download windows-specific VPN software and access VPN servers. You should first accept the terms and conditions of the service before proceeding. In addition, you'll need to enter a Username and Password. Then, follow the steps to enable the VPN on your computer.
Once you have installed a VPN, you can find out which servers are in your country and which are in other locations. After you've found the right server, you can start the process of connecting to it. A VPN service's website or mobile app should provide instructions on how to do this.
After you've set up a VPN, you'll probably be wondering how to use it and how to test whether it's working. The best way to test this is to look up your IP address in Google and compare it to the IP address of the VPN server. If they match, your VPN is working. If not, there are some common issues you should watch out for.
Once you've completed your setup, you'll need to select the protocol you want to use. The protocol determines how strong the encryption is. There are many different types of protocols, but the most common are L2TP/IPSec, SSTP, and OpenVPN. Choose whichever one is compatible with your needs.
Are VPNs really worth it?
VPNs offer many benefits to businesses, including increased security and remote access, independence from internet access laws, and a lower total cost of ownership. They are also useful for enabling safe data sharing between employees and outside groups. However, they are not a substitute for an anti-virus program. You should always use a reliable anti-virus program for your computer, as a VPN will not protect you against malware.
VPNs make online privacy and security easier. Because they use anonymous IP addresses, websites can't identify where you are. However, they can still log your online activities. By connecting to a VPN server located in a different country, you can maintain your privacy and security and access websites and services that are not available in your country. This means that you can avoid the risks and privacy threats that are a part of everyday life.
Another important benefit of using a VPN is that it protects your identity and privacy. This makes it impossible for third parties to access your information. In addition, VPN services allow you to browse the internet anonymously. That way, you can shop online without the fear of being tracked. And because your IP address is hidden, the information you send is also safe from hackers.
Besides keeping your data private and secure, VPNs can also help you access geo-restricted content. This way, you can watch movies and TV shows you might not otherwise be able to access. In addition, VPNs allow citizens of countries with restrictive laws to escape government surveillance.
Top Recommended VPN
Conclusion
VPNs are great for public and home WiFi networks. They're also a great way to keep your information safe while you're traveling. By masking your IP address, VPNs will prevent anyone from spying on your activities. This security is great for browsing the web, but you should also protect your data from being stolen.
The way you use your VPN depends on your needs. You might want to use your VPN only when you're ready to stream something from a region-locked country. On the other hand, you may want to keep it on the whole time. This will prevent your IP address from being revealed, especially if you're traveling overseas.