FPS or First Person Shooters are among the most prominent video games available today. Many gamers have switched to the genre in the past decade thanks to the presence of Battle Royale and Live Service updates. With consistent material to keep games fresh long after release, it's only natural that the gaming industry has become more open to new FPS titles.
Today, we've got the free-to-play model as one of the biggest ways in which games are distributed. Titles like Apex Legends and Call of Duty: Warzone have pushed the bar on what you can get in a free video game. As a result, others have followed suit over the years. Even Destiny 2, an FPS-MMORPG hybrid went free-to-play as a way to generate interest among gamers. FPS isn't just successful because of f2p though, there are still some amazing games that are paid and provide a genuinely fun experience.
On that note, here are some of our top picks for the FPS games that should satisfy your curiosity during this holiday season!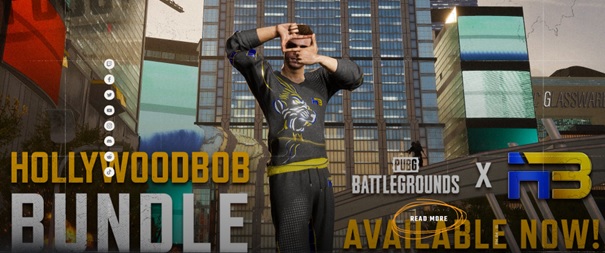 This is a FPS game that deserves a spot in FPS Hall of Fame. Although PUBG is no longer what it once was, the 2017/2018 era of dominance was nothing to scoff at. This game is largely responsible for the battle royale craze that has taken the gaming world by storm in the last few years.
Starting off on a plane with 99 other players, you fall out with a parachute to the larger map and begin to scavenge for gear. The player left standing at the end is crowned as the winner. Sounds like a simple concept, but the nuance behind each match gives you a unique experience regardless of whether or not this is your first or 100th match.
There are multiple guns, vehicles and tools at your disposal to keep encounters fresh and interesting. Gameplay can be approached in multiple ways too. There are players that opt for stealthier playstyles while others enjoy mowing down the opposition at every opportunity.
The realistic physics bring an edge with immersion as you get ready for a skirmish. PUBG is a game that will leave your heart pumping with excitement, that's why you should play it. As a free-to-play game, it still receives regular updates and consistent developer support.
Developed by Respawn Entertainment, Apex Legends is a Battle Royale FPS game that is a brainchild of Titanfall. After the release of Titanfall 2, the developers decided to hop in on the Battle Royale hype and Apex was born. This game does not include the iconic mechs, but the world it is based on is still tons of fun to play in.
The game features 60 players in teams of 3. Each team must successfully face off against one another and the last team wins the game, crowned as Apex Champions. Apex is able to set itself apart from other Battle Royale games with the way it presents the characters and their abilities. As a player, you'll need to focus on synergy with your team as well as the map if you want to win a match.
Apex is still growing with new modes and features added regularly. The developers are also quite receptive to community suggestions.
Currently one of the top Battle Royale games today, Warzone is a full experience that feels fresh compared to others. Even if you're a seasoned BR player, there's still enough to find here in terms of excitement.
For example, dying here does not result in you sitting around, waiting for your teammate to get your banner. Instead, you get to fight for your life in the Gulag, a post-death location that has you engaging in a 1v1 against another dead player.
There's also a mechanic for cash contracts, encouraging you to explore the map and hunt down any enemies you may encounter. The cash you gain from this can be spent on Loadouts upgrades to improve your matches over time.
Warzone is truly a fun time and a lot more casual in entertainment compared to other Battle Royale titles.
Destiny 2 is still a titan among video games. Although it isn't making rounds in the news anymore, there's a rich well of content in this FPS game that can keep you occupied for 10s and possibly 100s of hours.
Destiny 2 has rich lore with many established characters and plot points, so if you're a new player or veteran coming back from a long hiatus, you'll find enough satisfying content and loot. Speaking of loot, this game has one of gaming's biggest loot collections today. You'll find tons of fun stuff to do as you play, giving you enough time to create a vast collection of exotic loot.
The game has recently experienced updates to the new player experience, making it easier to get into various game modes and activities.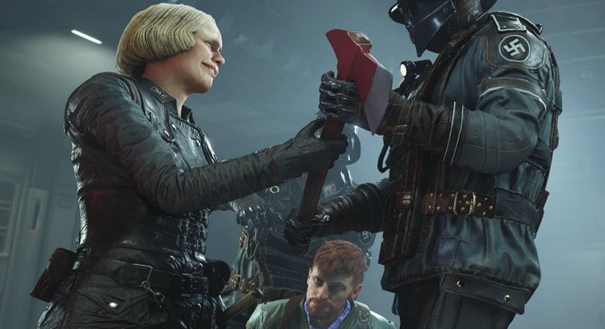 If you're looking for a video FPS game that lets you release the rage and sense of humor within, you can't beat Wolfenstein 2. Murdering Nazis and cracking cold ones, the story of BJ Blazkowicz is as enticing as ever. You don't need knowledge of the first game to enjoy this one. The gameplay is where the most fun can be found, yet the story still packs a punch with the hilarious comedy.
Who needs one gun in an FPS when you can dual-wield. That's how amazing things are in this game! You're a fighter with enough reputation to fight your way through the most absurd ranks of Nazis. As BJ, there's a strong sense of freedom the game gives you. It doesn't feel held back in terms of graphics or physics.
The voice acting is also quite impressive, offering an opportunity to hear some of the most over-the-top delivery of voice lines in a video game.
Conclusion
FPS Gaming is bolder than ever with new and inventive ideas coming out of the woodwork. If you're looking for something fun to play, any of these options should be incredibly satisfying!
For more fun and free games check out also the following article: Best Fun and Free Multiplayer PC games