Gamers on a budget, searching for the best affordable laptops good for gaming? Look no further! In this article, we'll highlight the top laptops that offer good gaming performance at an affordable price.
Selecting the right gaming laptop can be tough, especially when trying to balance performance with affordability. We'll provide tips for finding the best value for your money.
Finally, we'll offer tips for choosing the right laptop for gaming and for maintaining a gaming laptop to ensure optimal performance and longevity. Whether you're a casual gamer or a serious competitor, there's an affordable gaming laptop out there for you. Let's find it!

This laptop boasts a powerful Intel Core i5 CPU and Nvidia GTX 1650 GPU, ensuring excellent performance. It comes with 8GB of DDR4 RAM and a 512GB SSD. It has 144Hz refresh rate and 15.6″ Full HD IPS display for smooth, clear gameplay. The Nitro 5 also features Windows 11 and Xbox Game Pass for access to hundreds of games. Use the NitroSense control center to monitor and control various aspects of the laptop, including fan speeds and temperatures. The Nitro 5 also has CoolBoost technology and DTS:X Ultra audio for an immersive gaming experience. With Wi-Fi 6 and Killer Ethernet, you can enjoy fast, stable connections with minimal lag. Overall, the Nitro 5 is a great choice for gaming with top specs and great features.

The Acer Swift X is a powerful and lightweight laptop designed for ultimate performance and uncompromised battery life. It features an AMD Ryzen 7 5800U processor with Zen 3 Core Architecture, perfect for speeding up tasks and getting back to creating. The latest NVIDIA GeForce RTX 3050 Ti Laptop GPU with 4GB of GDDR6 VRAM and support for DirectX 12 Ultimate offers incredible creativity and stunning graphics. The 14″ Full HD IPS display with a 16:9 aspect ratio and 300 nits of brightness provides a true visual representation of your content. With 16GB of LPDDR4X memory, a 512GB NVMe SSD, and fast charging capability, the Acer Swift X is ready to go where you go. It also features biometric fingerprint reader and Windows Hello sign-in options for added security. With Alexa support, you can easily ask questions and get tasks done. The dual front-facing speakers with DTS Audio offer optimized bass response and distortion prevention. The Acer Swift X also has a variety of ports for all your accessories, including a USB Type-C port, HDMI, and headphone/microphone jack.

The HP Victus 16″ is a gaming laptop designed to stay cool during long gaming sessions. It features a 5-way air flow system and an open vent design to keep your device running smoothly. The 144Hz FHD anti-glare display offers a smooth and crisp gameplay experience, with a refresh rate of 144Hz and 1080p Full HD resolution. The OMEN Gaming Hub is a one-stop-shop for everything you need to enhance your gaming experience, including software enhancements, hardware control, and live services. The HP Victus also has dual speakers, HP Audio Boost, and custom tuning by Bang & Olufsen for an exceptionally rich audio experience. It is powered by an 11th Gen Intel Core processor, offering high performance and instant responsiveness, and comes with an NVIDIA GeForce RTX 3050 Ti GPU with award-winning Ampere architecture and support for ray-traced graphics and AI features like NVIDIA DLSS. The Victus also uses 3rd gen Max-Q technologies to create more efficient gaming laptops in innovative form factors.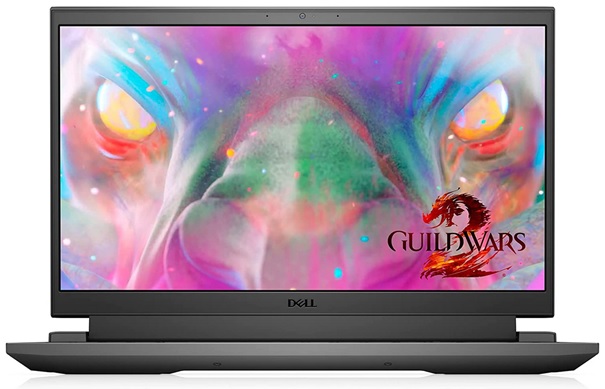 Dell G15 gaming laptop is equipped with Game Shift technology that allows you to trigger a dynamic performance mode with just one press of a key. It is powered by 11th Gen Intel Core i5 processors for smooth and uninterrupted gameplay. The laptop also has powerful discrete graphics with NVIDIA GeForce RTX and GDDR6 dedicated memory for stunning visuals during gameplay. The advanced cooling system with dual fans and an innovative thermal design keeps the system cool even during intense gaming sessions. The FHD display with a two-sided narrow bezel and a refresh rate of 120Hz provides a stunning and immersive gaming experience.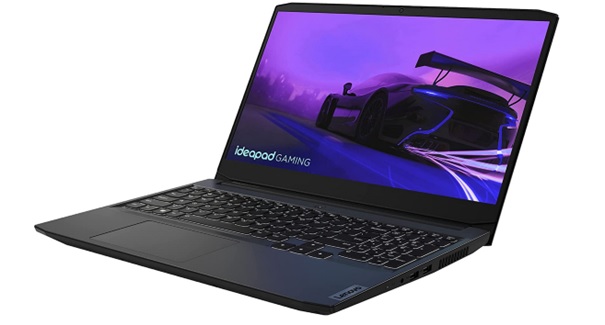 The Lenovo IdeaPad Gaming 3i is a powerful gaming laptop equipped with an Intel Core i5-10300H processor and up to 32GB of DDR4 RAM. It has a storage capacity of up to 2TB with a PCIe NVMe M.2 Solid State Drive or a 2TB Hard Disk Drive. The laptop comes with a 15.6″ Full HD display with a screen resolution of 1920 x 1080 and a backlit keyboard for easy typing in low light conditions.
It has a variety of ports:
2 x SuperSpeed USB 3.1 Type-A
1 x SuperSpeed USB 3.1 Type-C
1 x HDMI 2.0, 1 x RJ-45 Connector
1 x headphone/microphone combo.
The Nitro 5 is equipped with an NVIDIA GeForce GTX 1650 with 4GB of GDDR6 dedicated graphics memory . It has a 1/8″ / 3.5 mm headphone/microphone input/output and Wi-Fi 6 AX and Bluetooth 5.0 combo for connectivity. The laptop is 14.13 x 9.83 x 0.98 inches and weighs 4.83 lbs in a sleek black color.
Pros and cons of the best affordable laptops good for gaming
The pros and cons of the best affordable gaming laptops will depend on the specific laptops you are considering. Here are some general pros and cons to consider:
Pros:
Affordable price: One of the main benefits of affordable gaming laptops is their lower price point, which can make them more accessible for budget-conscious gamers.
Good performance: While they may not be as powerful as more expensive gaming laptops, many affordable gaming laptops still offer good performance for playing a wide range of games.
Features and design: Affordable gaming laptops can also come with a range of features and design elements that enhance the gaming experience, such as fast processors, dedicated graphics cards, high-resolution displays, and more.
Cons:
Limited performance: While affordable gaming laptops can still offer good performance, they may not be as powerful as more expensive gaming laptops, and may not be able to handle the most demanding games at the highest settings.
Fewer features: In order to keep the price down, affordable gaming laptops may have fewer features or lower-quality components compared to more expensive models.
Shortage of options: There may be fewer options available in the affordable gaming laptop market, which could limit your choices.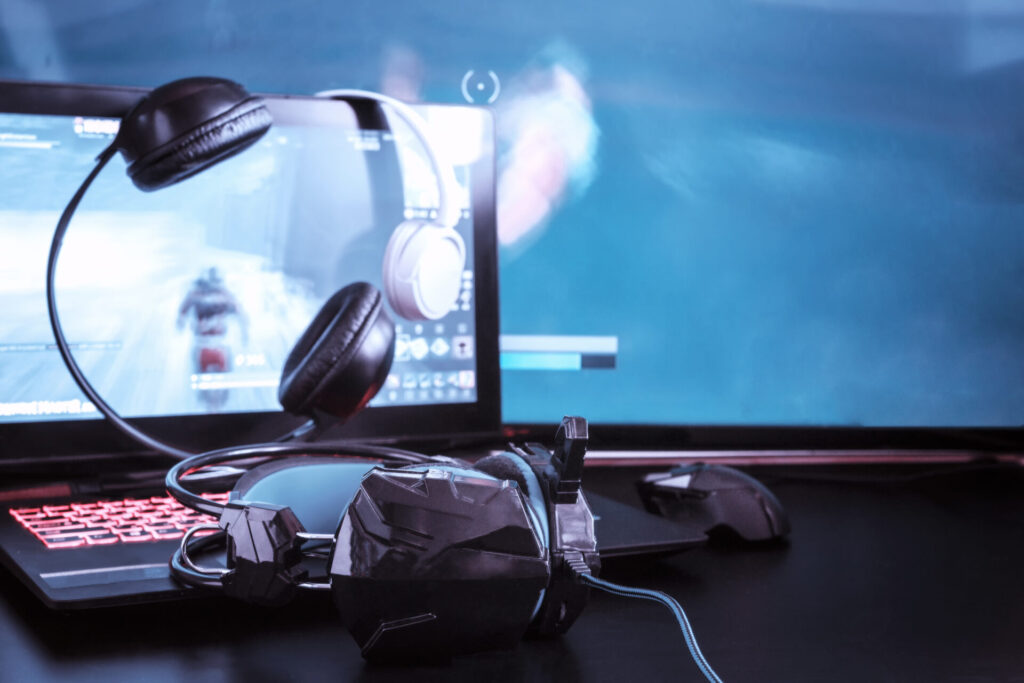 Tips for Choosing the Right Affordable Laptop Good for Gaming
Here are 5 tips for choosing the right affordable laptop good for gaming:
Determine your budget
The first step in choosing the right affordable laptop good for gaming is to determine how much you are willing and able to spend. This will help narrow down your options and ensure that you find a laptop that fits your budget.
Consider your needs: Think about what you need your laptop to do, and prioritize the features that are most important to you. For example, if you plan to play demanding games, you'll want to prioritize a powerful processor and dedicated graphics card. If you need a portable laptop for on-the-go gaming, you'll want to focus on thin-and-light models with good battery life.
Research your options: Once you have a good idea of what you need, start researching your options. Look for reviews and comparisons of different laptops to get a sense of their performance and features. Consult with experts or fellow gamers to get their opinions and recommendations.
Consider the warranty and support: Make sure to check the warranty and support options for any laptop you are considering. A good warranty and support system can help protect your investment in case anything goes wrong.
Test it out: If possible, try out any laptop you are considering before you buy it. This will give you a chance to see how it feels and performs in person, and can help you make a more informed decision.
Tips for Maintaining a Gaming Laptop
Here are some tips for maintaining a gaming laptop:
Keep it clean: Over time, dust and debris can accumulate inside your laptop and cause it to run less efficiently. Make sure to regularly clean the interior and exterior of your laptop, using a soft cloth and compressed air to remove dirt and dust.
Protect it from spills: Accidents can happen, so it's important to protect your laptop from spills. Avoid placing liquids near your laptop and make sure to clean up any spills immediately.
Keep it cool: Gaming laptops generate a lot of heat, which can be damaging if not properly managed. Make sure to keep your laptop in a well-ventilated area and use a laptop cooler to help dissipate heat.
Update your drivers: Keeping your drivers up to date can help improve the performance and stability of your laptop. Make sure to regularly check for updates and install them as needed.
Run maintenance tasks: Regularly running maintenance tasks, such as disk cleanup and disk defragmentation, can help keep your laptop running smoothly. You can use built-in tools or third-party software to perform these tasks.
Conclusion
To find an affordable laptop good for gaming, consider your budget and needs. Research options and check warranties and support. Look at processing power, storage, and other factors. Test it out and get expert opinions. Keep it clean, protected from spills, and cool. Run maintenance tasks to maintain your affordable laptop good for gaming. Follow these tips to find the right gaming laptop for you.
To find out more about computer brands read the article