You use your computer for everything from word processing to playing video games. The exact features of a computer can vary, but there are some standard parts and functions in most computers. When you buy a new computer, you'll need to decide which brand is right for you and your needs. There are several different brands of computers available on the market today. With so many options available, it can be challenging to know where to begin. Fortunately, there are some brands that stand out above the rest as useful for everyday tasks or particular uses like photo editing as well as gaming and streaming media content. In this article, we will explore the top 5 most Popular Computer Brands Worldwide.
The first computer brand that we are going to talk about is Dell. This brand is a household name amongst computer users and has been around since 1984. The company is from Texas, but has offices and computer manufacturing facilities in many countries around the globe. Dell has a wide range of computer options for sale, from low-end Chromebooks to high-end Precision workstations.Dell notebooks are generally well-reviewed, and the company offers a wide selection of models at different price points and with different features, so there is likely a model that will fit anyone's needs. The company also has desktop computers with many different components and customization options. Dell also offers a wide variety of accessories, including monitors, mice, keyboards, printers, and computer cases.They always have sales going on, which makes them one of the most popular computer brands.
Dell is also a trusted brand because they make all of their computer parts in-house. This means Dell can make sure that the computer parts are of the best quality and won't break down easily.
Next up is Asus. Asus is a Taiwanese technology company that has been in the computer business since the '80s and the early days of the personal computer. This computer brand is known for their affordable computers, and they specialize in laptops. Their laptops are generally well-reviewed and known for lasting a long time due to their all-metal and durable design. Asus also has a wide variety of computer accessories such as monitors and headsets, which makes them convenient to buy for. The company also has a line of 2-in-1 hybrid laptops that can function as both a laptop and a tablet. If you're looking for a good computer deal, Asus is a good choice for you.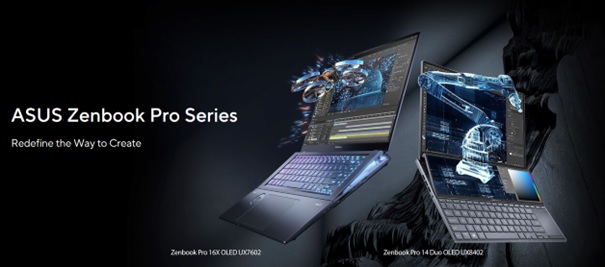 Another good thing about Asus is that they have one of the best customer service departments in the computer industry. They have been voted as the best tech support team for years in a row, so you can trust them to help you when you need it the most.
Acer is another brand from the 5 most popular computer brands that was founded in the '80s and has a large presence in the computer and tech industries. They make many different computer models that suit a wide variety of needs and budgets. The company's computers can be found in all kinds of different settings, from offices to schools, and from homes to businesses. Acer is known for their all-in-one computers that are great for everyday computing. If you're looking for a computer that has a big, beautiful screen, then the Acer all-in-one computers are perfect for you. Their computers also come with the Windows 10 operating system, which is known to be very user-friendly and reliable. Another great thing about Acer is that they sell refurbished computers that are of high quality and are a lot cheaper to buy than a brand-new computer.
If you're looking for a trusted computer brand, then Lenovo would be a great choice for you. This company has been around for decades and has provided consumers with quality computers. Many people like Lenovo computers because they can be used with all types of software. You can use them for school, work and gaming. The only downside to Lenovo computers is that they are not as portable as other computer brands. If you're looking for a computer that has a long battery life and is very durable, then Lenovo would be a great choice for you. They also offer quality customer service so that you can get assistance when you need it the most.
HP is another one of the most popular computer brands. Is a large American computer manufacturer that has been around since the '80s. This company is known for their laptops and computers that are perfect for everyday use. HP's laptop and desktop computer options are pretty varied, with different features and price points. HP computers are perfect for students because they are very affordable and durable. The company also has a few different types of accessories for computers, including monitors and printers. HP is also a very trusted computer brand. This company has been around for many years and has provided quality computers to consumers.
What to Look for in a Laptop or PC
When searching for the perfect laptop or desktop computer, there are a few key things to keep in mind. First, you'll want to consider what you'll be using the computer for. If you're a student, you'll likely need a different computer than someone who works from home and does some casual web browsing. Next, you'll want to think about what type of computer you want.
Do you want a laptop or a desktop computer? Laptop computers are great for on-the-go computing, but they do not offer as much flexibility as desktop computers do. Desktop computers are better for hardcore gaming and are often more powerful than their laptop counterparts.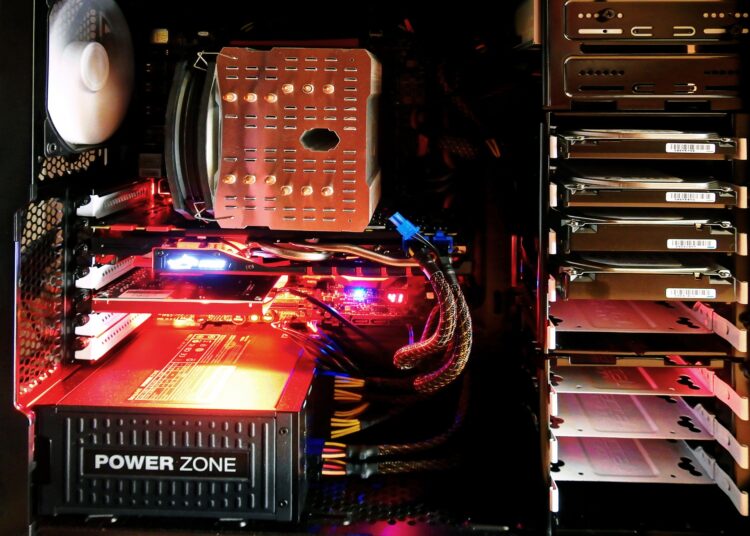 Most important components:
Display – If you are going to be using your computer for creating content or doing a lot of work that requires looking at a screen, you will want to get a laptop or PC with a large screen.
Computer processor – The processor is the part of the computer that does all the calculations. The more complex the calculations are, the more powerful the processor needs to be.
RAM – It's important to have enough Random Access Memory (RAM) on your PC. RAM is the computer's short-term memory. The more RAM a computer has, the more information it can store at one time.

Hard drive – Ensure that your computer has enough storage space to hold everything you want to save. Most people will require at least 512GB. An SSD is far preferable to a hard drive (HDD), since an SSD is quicker than an HDD. You may add more internal drives if your computer has room for them or if not, you can use a NAS device or an external hard drive. However, external storage is slower.

Graphics – If you want to play the latest games or edit videos, a dedicated graphics card (GPU) is crucial. A more basic PC is fine for web browsing and simple tasks, but if you want to play the latest games or create videos, you need a dedicated GPU (graphics card). The best GPUs are from Nvidia, and most 30-series GPUs will provide excellent performance. It is acceptable to use a less powerful GPU if you are on a budget.
Operating System – Windows 10 or 11 is most commonly found in a laptop or PC. Even though it is the most recent version, Windows 11 is not really all that different from its predecessor, so don't hesitate to purchase a device with this operating system if you like it and it still receives updates and support from the manufacturer.
Battery life – The longer the battery lasts, the less often you will have to plug the laptop in. You can find models with a battery life of up to 20 hours.
Conclusion
The computer is one of the most important tools we have. It stores our data, it lets us communicate with other people, and it entertains us. Computer technology is always changing, so it's important to keep up with the latest news and reviews to find the best computer brand for you. There are many computer brands available on the market. Choosing the right brand for your needs can be challenging, but it can also be fun. The most important thing is to find the brand that best fits your needs and will provide you with the best experience possible.