Call of Duty is without a doubt one of the biggest game franchises of all time, and that's why they have released dozens of games under its name. They are also some of the best-selling games, so they have no reason to start. However, being a game that's based on wars can get a bit repetitive when they've already recreated the biggest events. So there comes a time when you have to go fictional or even reboot the franchise. And Call of Duty has been doing both of these, and even revisiting some of its titles to give it a new life. But how is it working out for the hit franchise with the launch of the new Call of Duty: Modern Warfare 2 ?
A massive launch
Last week Call of Duty: Modern Warfare 2 was released. Even though there already existed a Call of Duty Modern Warfare 2 released in 2009, this one's a completely reimagined version. And boy it is successful, as the numbers imply that it is the best-selling game in the entire franchise.
The game generated over $800 million in just three days, breaking the franchise's previous record, according to Activision. So if anyone out there was still thinking that the franchise was stalled, this completely proves that there's more life than ever for the action games in the Call of Duty series.
Now, it's clear that this game is a commercial success, but is this game great? Well, let's review it!
Review of Call of Duty: Modern Warfare 2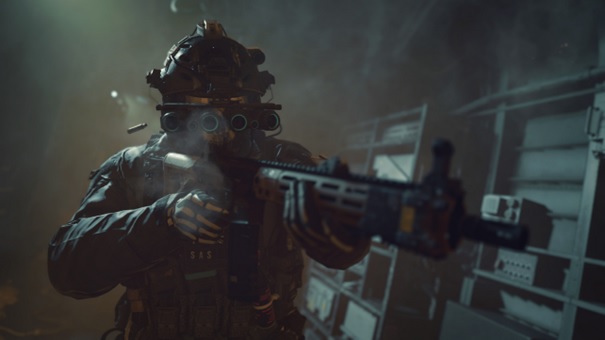 This game is a continuation of the 2019 title, following the members of Operative Force 141. But we won't get too far into the story of this game, it is enough to say that we find it to be pretty well done. It is a nicely paced narrative with tons of action and carefully crafted characters and tensions. It is pretty enjoyable and much better told than the one we saw in Call Of Duty Vanguard last year.
It is also worth mentioning that throughout the campaign there are slight hints at a sequel coming up for this game, or maybe also some DLC that will expand some important elements of the story. With the success this game had, it would be strange not to see them release a sequel.
Now, when it comes to the gameplay, we are sure you are going to enjoy this game. Since the campaign mode is so well-structured, playing through it feels really good. There's a real sense of accomplishment and progress. The campaign itself is about 6 to 7 hours long, which is standard for these games. The AI itself is nicely developed in a way that it feels much smarter than in past Call of Duty titles.
Not to mention that the multiplayer mode, which many players consider to be the center of a good Call of Duty game does not leave anything to be desired. It is pretty solid with a nice variety of game modes. The 15 maps also offer a great variety of locations and different opportunities to get crazy in the battles.
We also have to make a note aside to praise the beautiful visuals of this game. It's not every day that you see a game that looks this amazing. The incredible designs and finely detailed graphics are the best we've ever seen in a Call of Duty game and some of the best in this generation.
Conclusion
Overall, Call of Duty: Modern Warfare 2 is more than a good game. It is also a key part of the new era of Call of Duty games, and that makes us excited for what's yet to come in this thrilling franchise.
For more information or to buy it visit https://www.callofduty.com