Buying a new television can be an overwhelming and confusing experience. With hundreds of models to choose from, varying levels of technology, and different prices, it is easy to become lost in the details.
When making such an important purchase, it is important to have reliable information at your fingertips. This article will provide readers with a no-nonsense guide to buying a TV that cuts through the confusion and provides expert advice on how to make the best choice for your needs.
With so many options available, what should potential buyers keep in mind when selecting their next TV? Consumers must consider size, technology, budget, additional features, and more. It can be difficult to know which factors weigh most heavily in choosing the right television for you.
This article will explain each factor in detail and provide tips on how to make informed decisions when shopping for TVs.
What To Look For When Buying A TV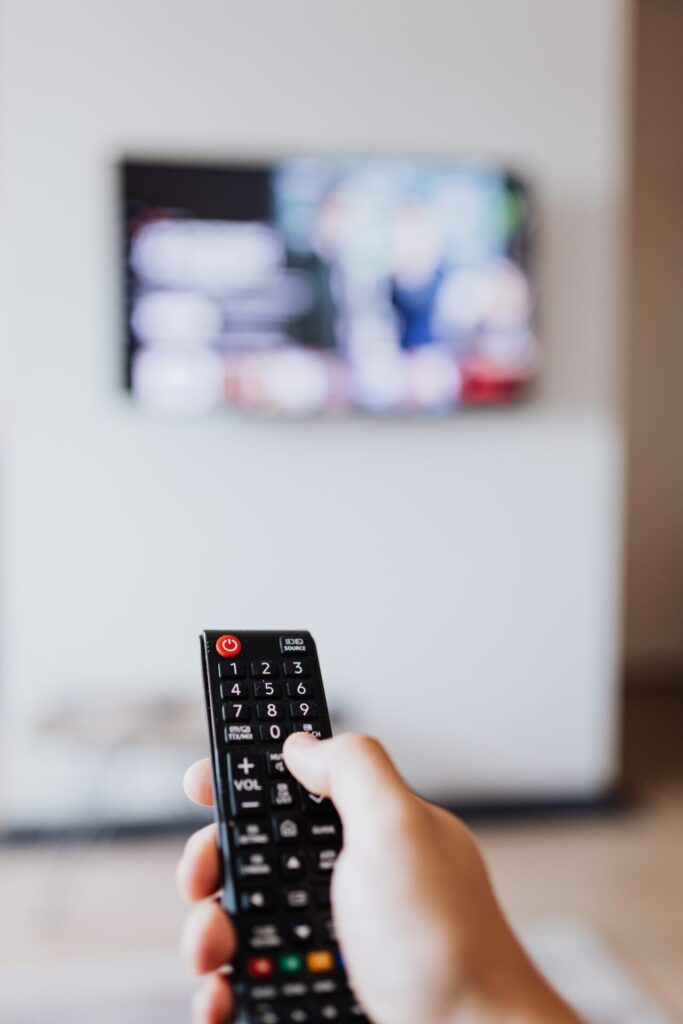 When it comes to buying a TV, it can be hard to navigate through the myriad of options available. It is important to consider a variety of factors when making this purchase decision. This TV buying guide will provide an overview of what prospective buyers should look for when shopping for a new television.
The first factor to consider is the size of the TV. Generally speaking, larger TVs are more expensive than smaller ones and may not fit in certain spaces. Therefore, it is important to measure the area where you plan on placing the TV before making a purchase decision. Additionally, if you plan on mounting the television on your wall, make sure that you check the weight limit of your mount and choose a size accordingly.
The second factor to consider is picture quality. This includes resolution, color accuracy, contrast ratio and HDR compatibility. Resolution refers to how detailed or sharp images appear on the screen while color accuracy measures how accurately colors are represented in comparison with real life objects. Contrast ratio measures how bright or dark images appear and HDR compatibility allows viewers to watch content with improved brightness, contrast and color accuracy compared to non-HDR content. When taking all these factors into account, it's essential to find a good balance between picture quality and cost.
Finally, sound quality is another key consideration when selecting the right television for you needs. Most TVs come with built-in speakers but for those who want higher quality sound reproduction investing in extra audio equipment such as sound bars or home theater systems may be worth considering. Additionally, features such as Bluetooth connectivity can enhance user experience by allowing them to wirelessly connect their TVs with compatible devices like headphones or speakers .
Ultimately, understanding what features are important and researching different models can help buyers make an informed decision when purchasing their next TV set. By following this no-nonsense guide to buying a TV you can ensure that you get value for money without getting overwhelmed by all the options available on today's market
How Much Should You Spend On A TV?
When it comes to buying a TV, one of the most important considerations is how much you should spend. With so many options available on the market, it can be hard to know where to start. But with a few simple guidelines and information, you can make an informed decision that fits your budget and needs.
TVs come in all shapes and sizes, with different features and prices. When deciding how much to spend on a television, there are several factors to consider:
First, think about what types of content you'll be watching—movies, sports, or video games? Higher-end TVs are better suited for displaying fast-moving action scenes like those found in sports broadcasts or video games.
Second, consider the size of the room you'll be placing the television in; larger TVs are best for large rooms while smaller ones are suitable for smaller spaces.
Finally, look at your budget—what kind of investment are you willing to make?
No matter your budget or preferences when it comes to size or features, there's a perfect TV out there for everyone. Do your research by reading TV buyers guides online or in stores and asking questions; armed with this knowledge, you'll be sure to find something that suits your needs without breaking the bank!
What Resolution Should A TV Be?
TVs come in a variety of resolutions and sizes. Knowing what resolution is best for you is a key part of the TV buying process. Today, there are three major resolutions when it comes to selecting the right television: HD, 4K, and 8K.
HD (High Definition) TVs have a resolution of 1080p or 720p, which refers to the number of horizontal lines that make up the picture on your TV. The higher the number of lines, the clearer and sharper the image will be. HD TVs generally have good picture quality and are suitable for rooms with smaller viewing distances, making them an ideal choice for bedrooms or small living spaces.
4K (Ultra High Definition) TVs have resolutions ranging from 2160p to 4096p, and as such provide significantly better image clarity than HD TVs do. These TVs are perfect for larger living spaces since they offer superior picture quality from further away from the screen. Furthermore, 4K TVs tend to be more expensive than their HD counterparts due to their improved specs and increase in price per inch when it comes to screen size.
8K (Super Ultra High Definition) TVs are even more advanced than 4K models and offer resolutions of 7168p or higher. While these are great if you want top-of-the-line picture quality with increased levels of detail, they can cost significantly more and require larger viewing distances due to their extremely high resolution levels.
When looking at what type of TV to buy, consider carefully your budget as well as where you'll be watching it because that will determine what resolution is best for you. In general, most people should opt for either an HD or 4K model depending on their needs; however 8K models may be appropriate if money isn't an object or if viewers plan on sitting far enough away from the screen to appreciate all its features.
What's The Right Screen Size For A TV?
When it comes to buying a TV, size matters. Understanding what size of television will fit best in your home is key when making a purchase. To pick the right screen size for a TV, there are several things to consider.
The first thing to think about is the viewing distance. The closer you are to your TV, the smaller a screen you can get away with. Generally speaking, if you sit 7 feet away from your TV, then you should look for models with screens between 40-50 inches. For every extra foot of distance beyond that, add 10 additional inches to the screen size. So if you're 8 feet away from your TV, then look at TVs 50-60 inches in size and so on.
Another factor to consider when purchasing a television is the viewing angle of your space. If you have multiple people sitting at different angles in the same room watching the same TV, then go for a larger model that everyone can see easily.
Also take note of how much space you have available in your home – if it's tight quarters then opt for a slim LED/LCD model that won't take up too much room while still giving you an enjoyable viewing experience.
Finally, keep in mind that HDTVs tend to look their best within two times their diagonal width; any further back and image quality begins to suffer significantly.
It's worth noting that many people overestimate how big of a television they need; often opting for screens far bigger than necessary for their space or viewing distance.
When shopping around for TVs make sure to measure out exactly how much room you have and check out various sizes in person before making any decisions; this way you can ensure that you're getting the perfect size for your home without having buyer's remorse later on down the road!
What Display Type Should A TV Have?
When buying a new TV, display type should be one of the most important factors in making a decision. There are many types of displays available on the market today, and understanding their differences can help make selecting the right TV easier.
Here's what you need to know when it comes to display types:
LCD/LED: LCD and LED TVs are some of the most popular options on the market. They have bright colors and sharp images, but their black levels may not be as good as other types of displays.
OLED: OLED TVs offer superior contrast, with deep blacks and vibrant colors that pop off the screen. However, they tend to be more expensive than LCD/LED models.
QLED: QLED TVs use quantum dot technology for brighter colors and better contrast than regular LED TVs. They also come in larger sizes than other types of displays, making them ideal for big-screen viewing.
MicroLED: MicroLED is still a relatively new technology, but it promises to deliver even better picture quality than QLEDs with deeper blacks and brighter colors.
No matter which display type you choose, there are several things to consider before purchasing a new TV. You'll want to make sure you get one with sufficient resolution (4K or 8K), adequate brightness for your viewing environment (especially if you're watching in a well-lit room), good sound quality, and plenty of ports for connecting devices like gaming consoles or streaming boxes.
Additionally, take into account size—the bigger the screen size, the more immersive your viewing experience will be. Doing research ahead of time can help ensure you get exactly what you're looking for in your new television set.
Smart TV Or Non-Smart TV ?
The decision between purchasing a Smart TV or a Non-Smart TV can be confusing. A Smart TV has more features than a non-smart option, but it also costs more. Deciding whether to invest in the extra features of a smart tv is ultimately up to each individual consumer.
A Smart TV is essentially a television with access to the internet and apps built into the display. It is connected directly to Wifi and can access streaming services like Netflix, Hulu and Amazon Prime Video without the need for an additional device like an AppleTV or Chromecast.
It's important to note that not all Smart TVs are created equal; some have better operating systems than others and some have better app selections . Consumers should consider what type of applications they wish to use on their Smart TV before investing in one.
Non-Smart TVs are standard televisions that don't offer any internet connectivity or apps. This doesn't mean that they won't be able to access content from streaming services though; most non-Smart TVs can still connect to other devices such as Blu-Ray players, gaming consoles, AppleTVs, Chromecasts etc., allowing consumers to stream content on their television displays.
Non-Smart TVs tend to be less expensive than Smart TVs and they don't require an internet connection so they may work better in areas with spotty Wifi connections or where streaming isn't available at all.
Whether you go with the added features of a Smart TV or choose the budget friendly option of a Non-Smart TV will depend on your needs and preferences as well as your budget. Knowing exactly what you want out of your television before making your purchase can make this decision much easier and help you find the perfect choice for your home entertainment system.
Who Should Buy A TV?
When it comes to choosing the right TV for you, there are several important factors to consider. First and foremost, you should determine who will be using the television. This can greatly impact your decision when it comes to features and price range.
| | |
| --- | --- |
| Who will use the TV? | What type of TV should I buy? |
| Kids & Adult | Consider a Smart TV with parental controls or streaming capabilities. |
| Adults only | Consider an LED or OLED model with a high refresh rate. |
| Gamers & Sports enthusiasts | Look for a 4K HDR model with low input lag and high refresh rate. |
The next step is to decide where the television will be placed in your home. If you want to mount the unit on the wall, make sure that it has VESA compatibility so you don't have any surprises when it comes time for installation. Additionally, if your space is limited, consider a compact model like an LCD or OLED that won't take up too much room.
Finally, depending on your budget and needs, you may want to opt for additional features like built-in streaming services or voice control capabilities. It's important to research all of the available options before making a purchase so that you can find the best deal for your money and get the most out of your new television set.
What Should You Do After You Buy A TV?
Once you've made the decision to buy a new TV, there are several steps that need to be taken. After all, it isn't just a matter of walking into a store and picking out a set.
You should consider the size of the room you're putting it in and how much space you have. Can a TV be too big? Absolutely! If you don't leave enough space around your television, it can overpower the room and look like an eyesore.
When it comes time to buy, consider going online or checking out local retailers for the best deals. With so many different brands, sizes and prices available, researching before making a purchase is essential. Do some comparison shopping to get an idea of what type of deals are out there; this way, you can make sure you get the best bang for your buck.
It's also important to think about when the best time is to buy a big-screen TV. Sales often occur during major holidays like Independence Day or Memorial Day weekend, which can provide great savings if you know where to look.
Additionally, keep an eye on special sale events at local stores near you; these may offer discounts on certain brands or models as well as free delivery and setup services. Taking advantage of these offers can help lower the cost further while still getting top-of-the-line features and performance from your new TV.
No matter when you decide to buy your new set or which brand or model you choose, having the right information beforehand will help ensure that you make a smart purchase that fits both your budget and needs.
More Tips For Buying A TV
When it comes to buying a TV, there are several important factors to consider. It can be overwhelming trying to figure out which type of TV is best for your needs. To help make the process easier, here are some tips for how to buy the right type of television:
Research different types of televisions and compare features between models. Consider the size and resolution that you want and whether you want a traditional tube-style or flat screen TV. Also look into smart TVs, which allow access to streaming services and other features.
Understand your budget and what features are important to you when looking for the best type of TV for your money. Look for deals on televisions from brand name manufacturers as well as off-brand options.
View in person if possible before committing to a purchase. Head down to an electronics store and get a sense of the size and quality of a variety of TVs so you know what you're getting when you buy one online or in-store.
Read reviews from credible sources such as consumer reports, industry magazines, and online forums so that you can make an informed decision about what kind of television is right for your home or office space.
By taking the time to research different types of TVs, understand what features are important, view in person if possible, and read reviews from credible sources, shoppers will be able to find the best type of flat screen TV that meets their needs while staying within their budget. Doing so will ensure they make an educated decision with confidence when it comes time to buy their new television.
Conclusion
When making a major purchase such as a television, it is important to do your research and make sure you get the best product for your needs. After considering factors such as budget, resolution, screen size, display type and smart vs. non-smart TV, you can be sure you are getting the right TV for you.
Once you have chosen the perfect television for your needs, the installation process should be relatively simple if replacing an old television. It is important to follow instructions closely during this step to ensure everything is connected properly. Finally, it can be helpful to take advantage of any warranty programs or complimentary setup services that may be available with your new television.
In conclusion, buying a new television can seem like a daunting task but if you break down each step of the process into smaller components and do your research ahead of time, it can be a much simpler endeavor. With so many options available today in terms of features and price points, there is something out there for everyone looking to upgrade their home entertainment experience.