Today, more than ever, people are looking for ways to stream and listen to music for free. Whether you're in the market for new tunes or simply want to discover new artists, there are plenty of great sites out there that offer users the opportunity to listen to a variety of music for free.
In this article, we'll give you the low-down on the five best sites you can use to download free music. Once you know about them, it's likely you'll be spending less time listening to commercials and more time discovering new tracks.
Though they may seem like niche websites, these services have plenty of users. And with so many people already signed up and streaming songs and albums via their services, they're also excellent places to start if you're keen on discovering great new artists who play genre-specific music that appeals to your particular tastes.
What are the available formats for music to download?
You can download MP3, WAV, and FLAC formats on each site. MP3 is one of the most common formats for music downloads, and you can play it on most computers, tablets, and smartphones. WAV, however, is the best quality and mostly you can use it for editing purposes. FLAC is the best if you want to play files on a high-quality speaker system.

Founded in 2005, the Free Music Archive is a free and open online library of sound recordings that hosts a variety of musical content from artists of all genres, including classical, folk, soul and hip-hop. The site also features audiobooks, lectures and other educational content for everyone to enjoy. All the music on this site is released under a Creative Commons license. There's also a link to donate to the site, which is run by volunteers. The site's functionality is user-friendly and has a clean layout, with options to filter between the different genres, as well as the latest releases. You can also search for artists by name. When listening to your chosen tracks, you have the ability to download the music or save it to your Spotify playlist.
ReverbNation has been in business since 2006, and it is primarily a music streaming service that gives users the ability to purchase music. It also allows artists to set different permissions for their content, and some do choose to offer free downloads.
If you're looking for music downloads from artists you don't yet know about, ReverbNation is a good place to start. Several bands, like Imagine Dragons and The Civil Wars started out here. Not every song you see on this website can be downloaded, but it is all streamable through your web browser. Downloadable songs are indicated by a small download button next to the song.
SoundCloud is a music and podcast streaming platform that allows users to upload, record, promote, and share their originally-created sounds. It has over 150 million tracks available for download on its site and app.
SoundCloud offers two tiers of paid subscriptions: SoundCloud Go (for free) and Pro ($9.99/month). Users can also cancel any ongoing subscription at any time by visiting their Account Settings page in the account settings tab on your phone or computer.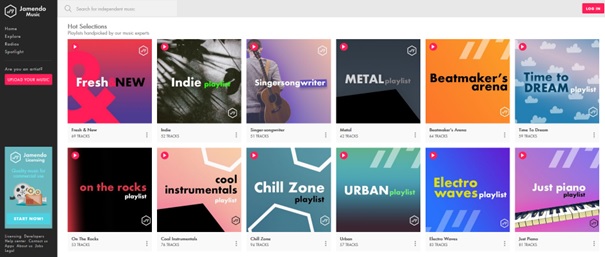 Jamendo Music is a website that offers free music, including high-quality MP3s. The site also allows you to stream music from all over the world and from independent artists. You can find music from any genre or style you want on this site, but it's best if you stick with rock, pop and hip hop because these are the most popular types of songs on Jamendo (although there are plenty more). If you want to find free music to download, you can use the search function to browse the wide range of tracks available.
Jamendo does not allow users upload their own videos or photos onto their site—only official images from artists' sites will be used for promotion purposes.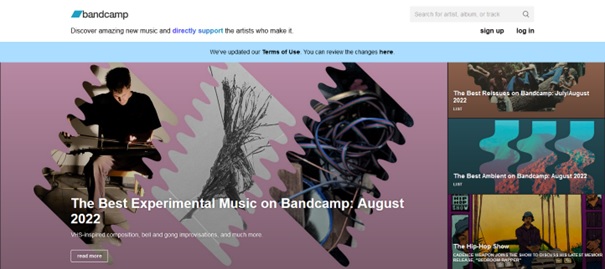 If you're looking for free music and podcasts, as well as the ability to discover new artists by browsing through a large selection of music offered by independent artists, Bandcamp is the place to go. The site helps artists promote and sell their music, and it also allows users to download music for free. Bandcamp is a great place to discover new music, as it has a large variety of content — including live recordings, remixes, and cover songs. You can also create your own music collection, invite your friends to add their music, and receive personalized recommendations. There's no search functionality on the site, so you'll need to browse through the different albums. Additionally, you're able to save tracks to your Spotify playlist.
What is a playlist and where you can create one?
A song playlist is simply an organized list of songs. And if you're looking to discover new music, creating a playlist of songs that appeal to your tastes is a great place to start. To create a playlist, all you need to do is select the songs you want to add to the playlist. All of the above sites offer the ability to create playlists, as well as save songs for offline listening.
Conclusion
It's clear that the internet has opened up a world of possibilities when it comes to exploring and discovering new music. With these five sites, you're able to listen to a variety of music for free, download tracks, and create playlists. Above all, these sites are excellent ways to discover new music that you'll enjoy listening to. So why not sign up to one or two of these services and start exploring new music today?