The Meta quest, also known as Oculus Quest 3 was expected to come up this year. But, in a recent interview with Meta CEO Mark Zuckerberg, he said that the Meta Quest headset might come later next year. This headset is actually based on VR. Earlier, there were some VR devices but this time Meta is working on an entirely different device. Meta purchased oculus in 2014, and after that they rebranded Oculus with Meta.
The upcoming Oculus Quest 3 could be a step up from its predecessor. The first iteration of the VR headset was a hit, and the new one may even go further. The refresh rate should be higher than its predecessor's 120Hz, which was already a high mark. It will also likely use a new proprietary chipset, which will focus on its GPU rather than on its CPU. The new device could also use a new light-field display technology to blur the boundary between real and virtual reality.
Now oculus quest and Meta quest are the same things with different names. As we know, Oculus Quest 3 is arriving soon, and the company known as Meta is adding this new technology to the world. This headset will let you dive into an entirely different world with the help of a PC. It is a technology that can immerse a person into another world, you can play with flight stimulators through VR devices. You can play games, watch movies and explore nature monuments from your home.
RELEASE DATE
The Oculus Quest 3 might be released sometime in 2023. The release date is not yet confirmed, but it's possible that it will be revealed at the 2023 Meta Connect conference, the company's upcoming conference for VR gamers. This event has traditionally been held in September, and it may be a good time to learn more about this upcoming VR headset.
OCULUS QUEST 3 NEW FEATURES

Meta Quest 2 had many features but there's always a lack of anything in the world of technology. We always look for better opportunities to comfort ourselves. So, after Meta quest 2 they are finally going to release Meta Quest 3. Definitely, there'll be better features in Oculus 3. Quest 3 will have a quad-camera array and a depth sensor for tracking.
In addition to the new graphics system, the Quest 3 is likely to use a Qualcomm Snapdragon XR2 Gen 2 chip. This chip is rumored to have more than double the power of the current generation of Qualcomm's Snapdragon 8 processor. It is rumored that the new device will also feature a Cortex X3 processor (3.2GHz), two A720 cores (2.8GHz), and three A510 cores (2.0GHz).
Additionally, Quest 3 will be compatible with the previous quest pro's charging dock. It can use the quest pro's advanced controllers. As lynch reports that it will have pancake lenses, possibly the same lenses from the Meta Quest 2. Quest 3 expects to have a built-in 120HZ display. According to a VR analyst, Brad Lynch quest 3 will support OLED displays. The expected resolution for the Meta quest 3 is 2,064 by 2,208 per eye. This
On the contrary, quest 3 will have an inter-pupillary distance wheel, which they failed to implement on oculus 2. This feature will give the user more comfort as compared to quest 2. Meanwhile, lynch claims that Meta will offer up to 512GB of storage and 12 GB of RAM. Quest 3 will not support eye tracking and face tracking, not like the coming Play station VR headset 2. It's not possible to include this technology in a US$400 headset. Earlier Meta quest 2's resolution was 1,920 per eye. According to lynch's statement, quest 3 is expected to be a mixed-reality headset instead of a virtual-reality headset. This device will get various updates.
OCULUS QUEST 3 PRICE
According to Mark Zuckerberg, this Meta Quest 3 is going to be between $300-500. As he said, the coming generation is more budget-friendly. They want to spend money on them for their comfort. And who doesn't want to avail best technology device for fun. And when it comes to gaming, there are plenty of gamers who are eagerly waiting for new VR headsets to arrive. The previous version of Meta quest 3 costs $399 for the 128GB model.
The 256GB model is expected to cost somewhere around $499. 128GB quest can store 35-40 games, which is enough for the average gamer. Also, Oculus Quest 2 comes with free games that are pre-installed on the device. If we talk about Meta Quest Pro, it costs like 4 times Oculus Quest 2. In comfort and features, Meta Pro is definitely better than Oculus Quest 2. But its battery health is not as good as it's pretty expensive.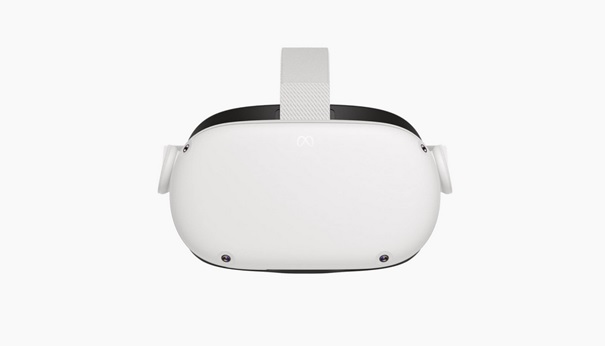 SOME DOWNSIDES OF OCULUS THAT NEED TO BE ADDRESSED
If we talk about Quest 2, it had an ordinary battery life. That headset worked for only 2-3 hours. That is far from enough for gamers. Quest 2 requires a Facebook sign-up. If you don't have a Facebook account, you can't use quest 2 headsets. Also, it has poor controlling ergonomics which can cause motion sickness.
FREQUENTLY ASKED QUESTIONS ABOUT Meta Quest 2 ?
Q: Are the Oculus Quest 2 and Meta Quest 2 the same thing?
A: Yes, earlier it was Oculus Quest 2 but then they named this as meta quest 2. Both are the same things with different names.
Q: Do you need a Facebook account?
A: Yes, without a Facebook account, you cannot use meta quest headsets.
Q: How much does Meta Quest 2 cost?
A: Meta quest 2 costs $399 for the 128GB model. The 256GB model costs $499.
Q: What can you do with the Meta Quest 2?
A: Meta Quest 2 is a Virtual reality gaming headset through which you can immerse yourself into an artificial sensory environment.