The Apple Watch Ultra is now on the market. If you're still undecided about purchasing the new premium Apple Watch, we've got you covered. Everything you need to know about the Apple Watch Ultra is right here.
Apple has announced a premium or pro model in its smartwatch collection for the first time. The Apple Watch Ultra will be available alongside the new Apple Watch 8 and Apple Watch SE 2nd generation.
The new Apple Watch Ultra smartwatch has a more robust design with outdoor-friendly functions. It has a larger and brighter screen for improved visibility in direct sunlight. The watch also includes enhanced GPS and safety features.
The Apple Watch Ultra is an impressive upgrade for adventurers, divers, hikers, and other athletes, but is it the ideal smartwatch for you? To assist you in making your decision, we've produced a list of all the major features of the Apple Watch Ultra.
Apple Watch Ultra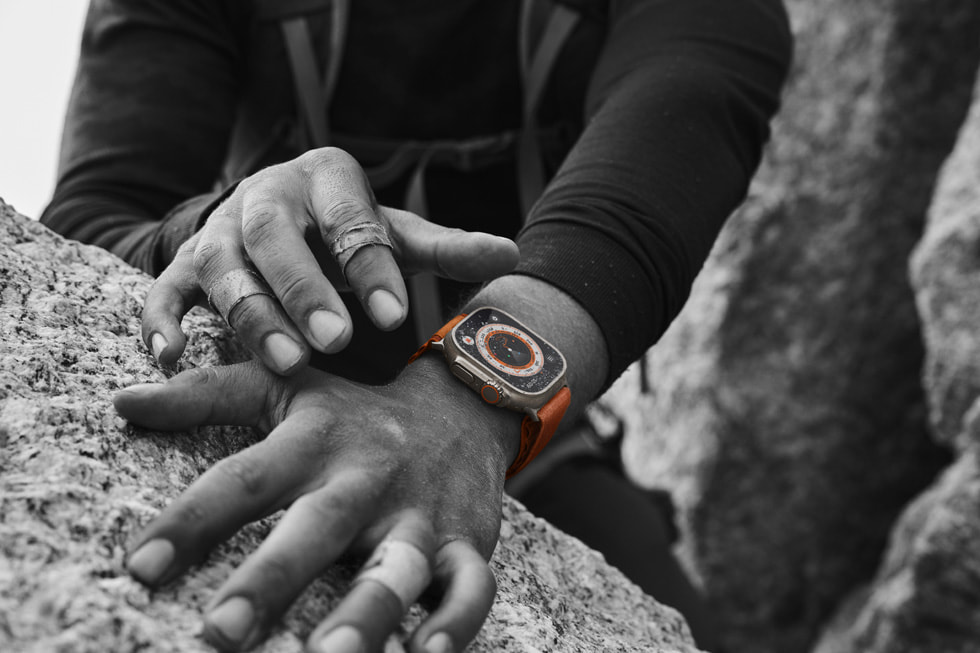 The Apple Watch Ultra is intended to be a more tough and long-lasting solution for athletes and outdoor enthusiasts. It can last up to 36 hours on a single charge with ordinary use, or 60 hours with the soon-to-be-released battery optimization mode. It is constructed of a stronger titanium alloy material for increased impact resistance. It also has a brighter display and a second speaker for improved sound and display visibility when used outside. According to Apple, it is also optimized for diving and aquatic activities.
The Apple Watch Ultra includes enhanced GPS technology to help you track your steps and navigate during outdoor adventures. There is also an action button that may be used to log your workouts more accurately by marking segments of your session.
The Apple Watch Ultra has a 49mm display screen.
Other Apple Watches to Think About
The Apple Watch Ultra has a lot of advanced functions, but those extra features come at a higher cost. If you're not ready to pay on an Apple Watch Ultra, consider these less expensive Apple Watch alternatives.
The latest addition to the Apple Watch lineup, the Apple Watch Series 8, includes the upgraded S8 chip for better performance. There's also an always-on display and additional watch face selections. The battery in the Apple Watch 8 will be greater than in prior models: When in low-power mode, the battery life can be increased to 36 hours. The Apple Watch 8 has a tough build that is water-resistant, dust-proof, and crack-resistant.
The Apple Watch 8 includes a variety of health-tracking capabilities, such as an optical heart sensor, an electrical heart sensor for ECG, a blood oxygen sensor, and a new body temperature sensor. The temperature sensor is marketed as a women's health tool for tracking ovulation times and other changes in a woman's monthly cycle more accurately.
The Apple Watch 8 is available in two sizes: 41mm and 45mm. Customers can select from stainless steel or aluminum casings in a variety of colors; new watch band selections are available from Nike and Hermes. The GPS variant costs $399, while the cellular model (which has new worldwide roaming capabilities) costs $499.
The most affordable Apple Watch option, the Apple Watch SE 2nd generation, contains essential Apple Watch capabilities such as vehicle crash warning, heart rate monitoring, fall detection, and activity tracking. The new watch can be paired with a parent's iPhone but can still call and text independently. It's a wise decision for families who wish to stay in touch.
The new Apple Watch SE is 20% speedier than the previous model. The display is also 30% larger than the previous model. The back casing is now made entirely of recyclable aluminum.
The Apple Watch SE begins at $249 with GPS and $299 for cellular connectivity (additional fees from your wireless carrier will apply).