Huawei Consumer Business CEO Richard Yu formally announced the Mate 50 Series on September 6, 2022. Protected glass, XMAGE imaging technology, IP68 rating, Quad Camera, 6.78′ curved OLED display, 202g weight, Beidou satellite connectivity, and other improvements were included in the current flagship handsets.
Huawei's Mate 50 Pro, which was introduced in China earlier this month, has now been formally launched in Europe, featuring a suite of fancy features like a changeable-aperture camera but no Google services or 5G connectivity.
The Mate series has traditionally been where Huawei has thrown some of its best ideas, and the 50 Pro appears to continue in that vein. The main 50-megapixel camera, in addition to the 13-megapixel ultrawide and 64-megapixel telephoto sensors, has an aperture that can be adjusted from f/1.4 to f/4. Shooting wide open will let in more light (up to 24% more, according to Huawei) and give your portraits that appealing out-of-focus "bokeh." Reduce the aperture to f/4 to get more of your photo in focus.
The Galaxy S8 had a similar setup, with only two aperture options. The Mate 50 Pro, like a professional camera lens, employs six aperture blades to alter the size of the opening. It remains to be seen how much of an impact this has on visuals in real life.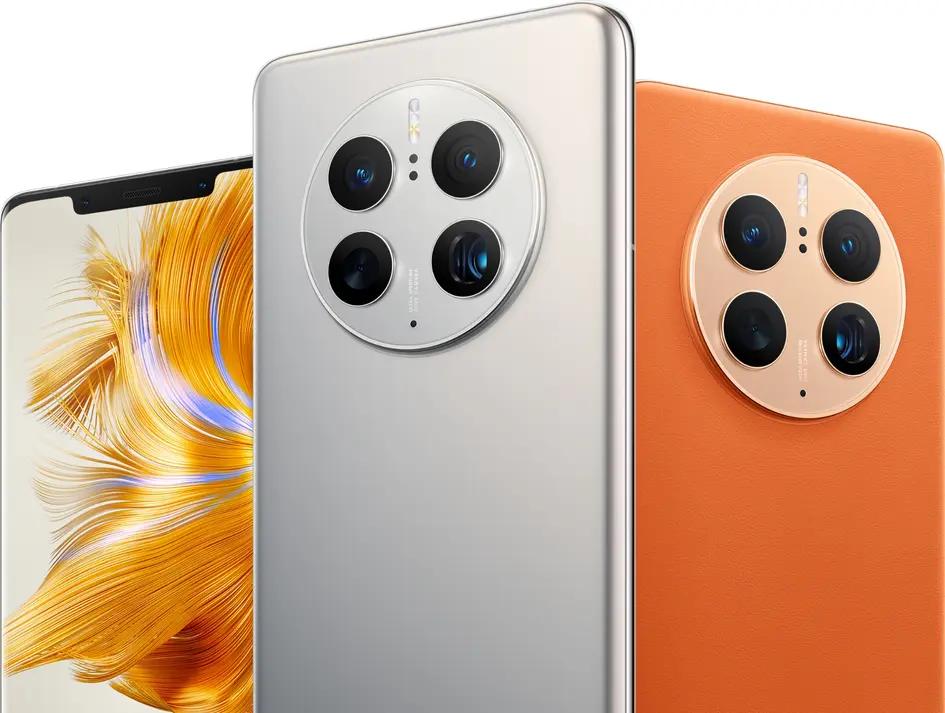 The 6.74-inch OLED display boasts a refresh rate of 120Hz, is HDR-certified, and is covered in a technology Huawei refers to as ceramic glass, which has been toughened at temperatures of up to 1,600 degrees Celsius. The manufacturer claims it's the most impact-resistant screen on the market, which I'm eager to put to the test once I get my hands on one (or two, just to be safe).
The phone is powered by a Qualcomm Snapdragon 8 Plus Gen 1 processor, but it is important to note that this is a 4G-only version because Huawei is unable to access 5G networks due to current US prohibitions. Because of these restrictions, the Mate 50 Pro, like other recent Huawei phones, will lack Google services like as Gmail, Chrome, and the Google Play Store. While Huawei's app store has developed greatly in recent years, it still lacks many big brands, and if you enjoy playing the latest games with your Android or iOS-owning buddies, it's probably not for you.
The lack of 5G and Google services would be a huge issue for any phone, but at a starting price of 1,299 euros, the phone is absurdly pricey given its obvious shortcomings.
Huawei Mate 50 Specifications
6.7inch OLED
90Hz refresh rate, 300hz sampling
1440hz PWM
HDR
HDR Vivid
50MP main camera (Sony IMX766, RYYB, f/1.4-f/4.0 variable aperture) – 13MP (Sony IMX688) super wide-angle – 12MP telephoto (RYYB, OIS)
4460mAh
66W wire charging
50W wireless charging
Huawei Mate 50 Pro Specifications
6.74inch OLED
120Hz refresh rate, 300hz sampling
1440hz PWM
50MP (Sony IMX766, RYYB, OIS, f/1.4-f/4.0 variable aperture) main camera – 13MP (Sony IMX688) super wide-angle – 64MP (OmniVision OV64B, RYYB, 3.5X, OIS) periscope telephoto
HDR
HDR Vivid
4700mAh
66W wire charging
50W wireless charging